Thoughts On The 2014 People's Choice Award Music Winners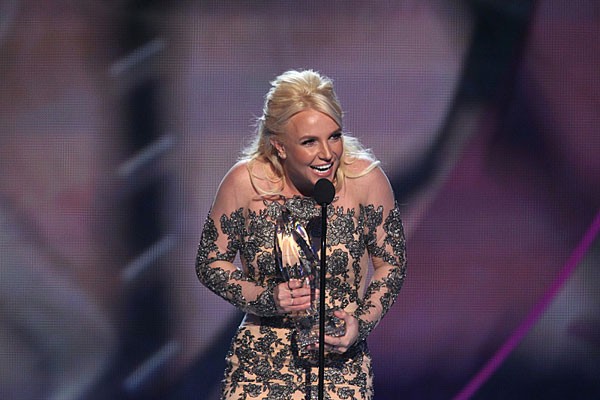 On Wednesday, January 8th, the 2014 'awards' season went underway with the 'prestigious' People's Choice Awards. As interesting as the film and TV categories are themselves, this particular post will key in on the music categories/awards, which are…interesting.  The categories for the People's Choice music awards are as follows:  Favorite Male Artist, Favorite Female Artist, Favorite Breakout Artist, Favorite Pop Artist, Favorite Country Artist, Favorite Country Music Icon, Favorite Hip-Hop Artist, Favorite R&B Artist, Favorite Band, Favorite Alternative Band, Favorite Song, Favorite Album, Favorite Music Video, and Favorite Music Fan Following. For the most part, the categories positively allow for music to be widely recognized, which is a pro.  So, let's dig in and analyze the winners!
Favorite Male Artist:  Justin Timberlake
For the most part, this category was stacked with sound musical representatives from 2013 (Avicii, Blake Shelton, Bruno Mars, Justin Timberlake, and Michael Bublé).  Still, the only other result that could've upset Timberlake would've been Bruno Mars – or I'd like to think so.  I didn't vote, but I would've gone in this direction.
Favorite Female Artist:  Demi Lovato
My mother told me if you couldn't say something nice, don't say anything a tall. Obviously I didn't listen.  Demi Lovato was definitely a 'slice of the pie' from 2013, but was she the majority of it? Apparently a certain group of voters thinks she trumped a category including Britney Spears, Katy Perry, P!nk, and Selena Gomez.  Being fair, Britney Spears definitely had an off year and Selena Gomez's "Come and Get It" was so 'Rihanna' it was pitiful (don't get me started on the album itself).  Still, was Lovato larger than Katy Perry or P!nk? "Roar" or "Give Me The Reason"?  Nah, "Heart Attack" or not!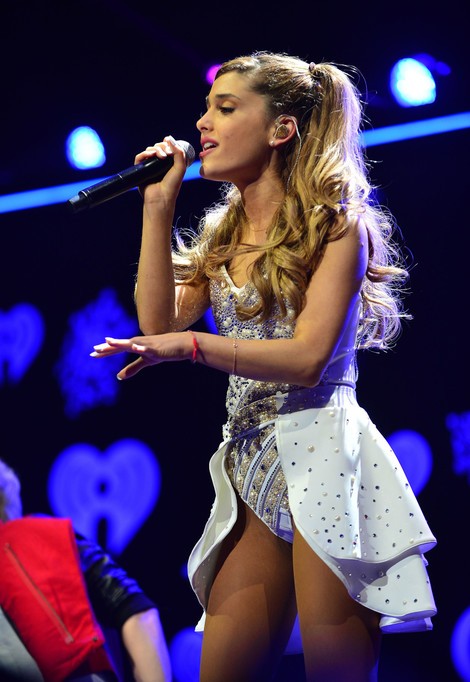 Favorite Breakout Artist: Ariana Grande
This was a solid category that included some stiff competition aside from its deserving winner.  Austin Mahone will probably have more a breakout year in 2014, while Icona Pop, Imagine Dragons, and Lorde all rode a big time hit.
Favorite Pop Artist:  Britney Spears
This win for Britney – no disrespect – leads me to believe this award was based more on her total body of work as opposed to 2013.  Face it; Britney Jean couldn't have possibly been the basis of fans' votes… just saying. Additionally, voting began more than a month before Britney Jean dropped in stores. After the year that Justin Timberlake or Katy Perry had, you would've thought fans might lean in that direction. Bruno Mars and Demi Lovato were also nominated in this category.  My vote would've been with JT.
Favorite Country Artist: Taylor Swift
2013 was a weak year for country music – sorry country music lovers! Swift was the best option here and likely should be the best option at the upcoming Grammys.  The Band Perry released an enjoyable album, but don't call it a heavyweight.  Blake Shelton would've been a worthy runner-up while Lady Antebellum's album Golden was about as exciting "watching paint dry." As for Carrie Underwood who is always on her game, she didn't do enough the past year – well save for that Sound of Music remake that was panned.
Favorite Country Music Icon: Tim McGraw
Fair enough.  Any of the five are icons: Alan Jackson, George Strait, Toby Keith, and Willie Nelson.
Favorite Hip-Hop Artist:  Macklemore & Ryan Lewis
Hmm.  Some hip-hop fans will like this while others will take issue.  Macklemore had a big year for sure, so I can see this particular vote.  Still, he beat the likes of Drake, Jay-Z, Kanye West, and Lil Wayne – hip-hop royalty.  But again, The Heist was a huge deal in 2013.