'Thor: The Dark World' Hammers The Competition At The Weekend Box Office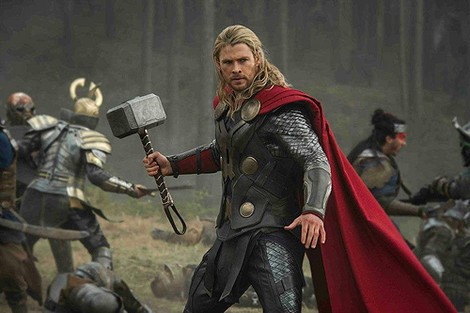 Marvel and Disney's latest superhero flick, Thor: The Dark World, has dominated the weekend box office, pulling in $86.1 million.

While the sequel to 2011's "Thor" failed to break the $100 million mark like recent Marvel predecessors "Iron Man 3" and "The Avengers," the film opened abroad last week and has now amassed a whopping $327 million worldwide, putting it well over its $170 million budget.

Johnny Knoxville's Jackass Presents: Bad Grandpa held strong at second, adding $11.3 million to its three-week total, while two of last week's debuts, "Free Birds" and "Last Vegas" flip-flopped the third and fourth spots.

The animated kids film edged out the baby boomer bachelor party flick by just $80,000, finishing with $11.18 million to Vegas' $11.1 mil.

Last week's number-one, Sci-fi flick "Ender's Game," continued to perform poorly, but held on to the number five spot with $10.25 million. It's a good bet there won't be a sequel to the film adaptation of Orson Scott Card's Hugo Award winning series.