Thomas Lennon & Megan Mullally: 'That's What She Said' (Funny Video)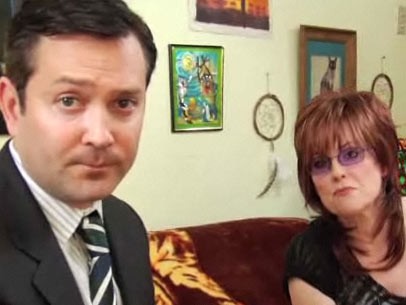 Megan Mullally
&
Reno 911!
's
Thomas Lennon
star in a hilarious new Funny or Die video. Watch it and check it out some of the great stuff that our friends had on their sites today...
Zach Galifianakis inerviews Charlize Theron -
Lemondrop
Kelly Clarkson to Taylor Swift's Label: 'Idol' Hits High Notes ... And Right Notes -
PopEater
Simon Cowell Releases His All-Star "Everybody Hurts" Remake -
The Frisky
Mt. Kilimanjaro was too tough for Jessica Biel -
Askmen
Jerzify Yourself -
College Candy
Wanna see more great stuff from some of our friends? Head over to the
Links page!