This Year's Remakes & Sequels: Not Living Up To Expectations

Take a look at the box office chart below, ranking the top ten films of the year so far:
1.
Star Trek
- $232,557,467
2.
Monsters vs. Aliens
- $195,246,609
3.
Up
- $191,041,612
4.
X-Men Origins: Wolverine
- $176,270,686
5.
The Fast and Furious
- $154,669,230
6.
Paul Blart: Mall Cop
- $146,336,178
7.
Taken
- $144,958,654
8.
Night at the Museum: Battle of the Smithsonian
- $144,596,100
9.
Angels and Demons
- $123,708,539
10.
The Hangover
- $115,000,000
Notice something missing? Notice a lot of things missing? Namely, many of the high-profile remakes and sequels (Requels, to coin a term) that were supposed to build upon a massive first four months of moneymaking for Hollywood?
Instead, these films reside far below the top ten.
Terminator: Salvation
is close at number 11, but its $114MM take is far below expectations for the $200MM-budgeted fiasco that theater owners are already shipping out of their houses faster than a group of T-600s mow down resistance leaders.
Requel Bombs
Then there are the real disasters. The $100MM
Land of the Lost
is DOA, even Inspector Clouseau couldn't find
The Pink Panther 2
in a theater after the first weekend, and the
Friday the 13th
reboot turned a nice profit, but made 60% of its money in the first weekend.
Even the successful Requels are a bit of a disappointment.
Tom Hanks
' "Angels & Demons" is about $100MM behind its predecessor and has no shot at making up that margin as it moves into the dollar theaters. "Night at the Museum: Battle of the Smithsonian" is suffering a similar gap between itself and the original, despite a massive marketing campaign that saw
Ben Stiller
and
Jonah Hill
on TV more often than reminders about the Digital-to-Analog switch.
The $175MM-grossing "Wolverine" isn't immune from disappointment either: Its take is about $60MM behind
X-Men: The Last Stand
despite a three-year increase in ticket prices. Now playing in only 800 theaters, this mutant pic isn't about to catch up anytime soon.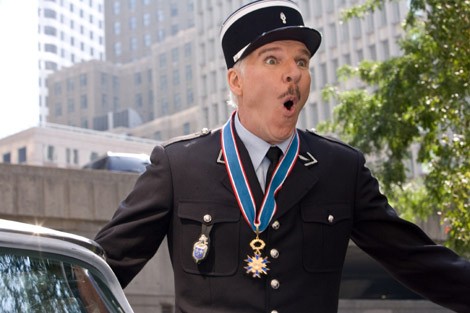 Image © Columbia Tristar Marketing Group, Inc. All rights reserved.
Successful Requels - Or Are They?
The only two Requels that can be considered unequivocal successes at this point in the year are "Star Trek" and "Fast and Furious." But do those really fall into the dreaded Requel category? Both were reboots that seemed totally fresh, almost like something new or original. Sure, they weren't, but at least they weren't the same movies we've seen dragged into theaters for the last five years, recycled and repackaged.
It's becoming clear that audiences have grown tired of Requels. They're desperate for something original. See the way they've flocked to wholly original movies this year - shocking prognosticators and propelling movies not associated with old TV shows or movies they just got done watching on HBO to the top of the charts.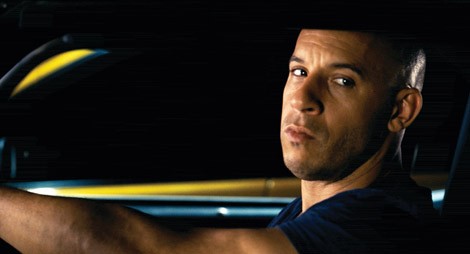 Image © Universal Pictures
Originality Rules
This trend started in January when "Paul Blart: Mall Cop" and "Taken" passed the century mark with little star power and no previous hits to which they could be attached. Not to mention the massive gross for "
Gran Torino
" which was technically a 2008 release but earned 97.2% of its $148MM in 2009.
This trend followed through the spring as
Watchmen
crossed the century mark despite the obscurity of its source material while
I Love You Man
,
He's Just Not That Into You
,
Coraline
, and
Hotel for Dogs
all returned solid grosses leading up to the nearly $200MM take for "Monsters vs. Aliens".
This showed a definite sway towards the original in the audience's taste, but it wasn't until the summer came and we watched Requel after aforementioned Requel bomb that it became clear: Audiences don't want any more of these recycled flicks.
It's not that they aren't going to the movies either. How else would "Up" be poised to take over the year's top spot from "Star Trek" in a few weeks? How else would the wholly original "The Hangover" be raking in the green like
Zach Galifianakis
at a blackjack table and have viewers begging their friends to go see it?
How? Because these movies are new. They're fresh. They don't rely on any sort of built-in audience or copycat movie-going in order to fuel their box office coffers. Instead, these movies were built on buzz. They looked funny, unique, and, most of all, new.
Audiences flock to films like "The Hangover" because they want to, not because they feel some sort of obligation to continue the run of a franchise. Something that moviegoers are clearly tired of doing.
And why shouldn't they be? Look at this chart. A full list of shame for the Requels this summer:
May 2nd: "X-Men Origins: Wolverine"
May 8th: "Star Trek"
May 15th: "Angels and Demons"
May 22nd: "Terminator: Salvation"; "Night at the Museum: Battle of the Smithsonian"
June 5th: "Land of the Lost"
June 12th: "
The Taking of Pelham 123
"
June 24th: "
Transformers: Revenge of the Fallen
"
July 1st: "
Ice Age: Dawn of the Dinosaurs
"
July 15th: "
Harry Potter and the Half-Blood Prince
"
August 7th: "
G.I. Joe
"
August 28th: "
The Final Destination
"
That's twelve. Twelve different Requels this summer. Nearly one every week. A never-ending movie déjà vu. It's not hard to see why, in this sea of Requels, audiences continue to seek out safe harbor with brand new movies. Characters with whom they're unfamiliar, plots they haven't seen dozens of times.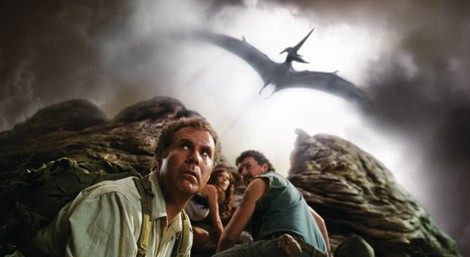 Image © Universal Pictures
And what about the buzz? What upcoming movies really have people talking, and marking their calendars for the rest of the summer? "Transformers" already seems old hat despite this being only the second shape-shifting notch in the franchise, and the "Harry Potter" film is so long-delayed that despite its inevitable $300MM gross, there doesn't seem to be any hype surrounding it, just an army of weary parents resigned to taking their kids to see the boy wizard.
Instead, audiences salivate at the trailer for "
Public Enemies
", a period piece from
Michael Mann
that looks like a period piece shot by Michael Mann. In other words, thrilling, breathtaking and completely original. Then there's "
Funny People
", the next film in the
Judd Apatow
cannon that may signal his breakthrough towards wide acceptance - no longer being seen as a stoner comedy writer - a huge departure from the familiar for the writer/director.
There's also "
Bruno
", "
Julie & Julia
", "
500 Days of Summer
" and "
Inglorious Basterds
" winning people over with great trailers and causing them to buzz with anticipation. A wide array of films that don't have much in common other than that we haven't seen them before. Anywhere.
The receipts of these upcoming original films and their competing Requels over the next couple months will ultimately determine whether the Requel trend is finally on its way out and moviegoers are once again ready to embrace the new and exciting rather than the tired and familiar. But, if the lines on the third weekend for "The Hangover" and "Up" are any indication, this sea change has already begun.
Of course, "The Hangover 2" is already in development and Pixar, the bastion of originality, is getting ready to unleash "Toy Story 3" and "Cars 2", so the decline of the current crop of Requels may just be a means of making way for their successors.
Story by
Andrew Payne
Starpulse contributing writer