This Week's Shining & Falling Stars: Rosie Huntington-Whiteley and Blake Shelton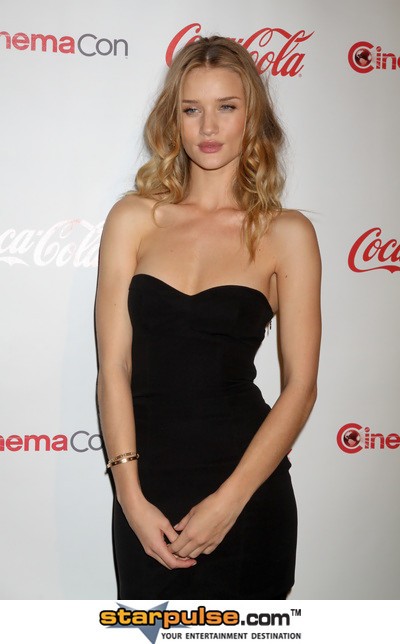 Shining Star – Rosie Huntington-Whiteley: Her name may be a mouthful, but Maxim mag only needs one word to describe the Victoria's Secret model: hot.
This week, Whiteley, who was virtually unheard of a year ago, topped Maxim's annual "Hot 100" list. The British stunner beat out plenty of other beauties for the title, including Olivia Munn (who came in right behind her at #2), Anna Kournikova (at #19, her name seems like a blast from the past), and Britney Spears (#25).
Whitelely also may have unintentionally added insult to injury to another lady on the Maxim list: Megan Fox. Not only did the 24-year-old leave Fox in the dust on the "Hot 100" list (Fox landed at #17), she also swiped the actress' cushy acting gig – replacing her in the upcoming, "Transformers: Dark of the Moon".
Zipping from nowhere to the top of the men's mag charts – now that's a model for Hollywood success.
More Rosie Huntington-Whiteley Pictures & Photos
Falling Star – Blake Shelton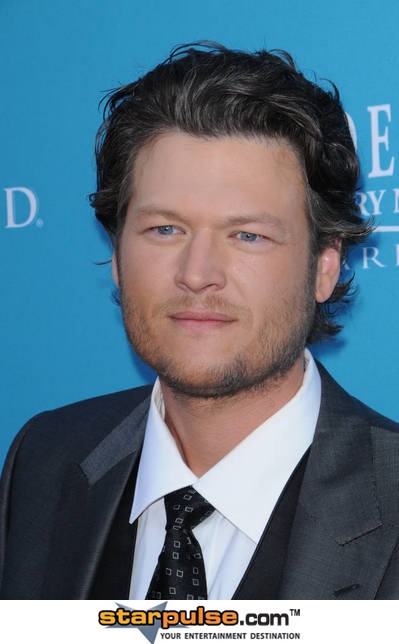 Well, it's looking like "Falling Star" may soon have to change its name to "Twidiot of the Week", because more and more celebs are making fools of themselves on Twitter.
Country crooner Blake Shelton becomes the latest Twitter user to take a tumble. The judge on NBC's new show, "The Voice", may have thought he was mighty clever when he rewrote a classic Shania Twain song for his more than 300,000 followers on the micro-messaging site. But the lyrics he replaced in "Any Man of Mine" managed to offend plenty of fans, and triggered a scolding from gay advocacy group, GLAAD.
On Wednesday, Shelton tweeted, "Re-writing my fav Shania Twain song.. Any man that tries Touching my behind He's gonna be a beaten, bleedin', heaving kind of guy..."
Twitter member @lindasusan tweeted back, "@blakeshelton If a man makes a pass at you, how about trying "no thanks" instead of violence? That tweet is MESSED UP." And GLAAD released a statement indicating the reworked tune wouldn't exactly be up for any Grammys, "One has to wonder how Shania feels about seeing her anthem about strong women and female empowerment turned into a violent threat."
At first, Shelton seemed to mock his Twitter critics, writing, "Ba! Ha! Reading all my anti-gay hate tweets.... Ha! Ha! If people only knew even a little about me, my family and friends. Dumb asses..."
But then the "Hillbilly Bone" singer (or his P.R. team) changed his tune, writing in a series of tweets: "Hey y'all allow me to seriously apologize for the misunderstanding with the whole re-write on the Shania song last night...It honestly wasn't even meant that way... I now know that their [sic] are people out there waiting to jump at everything I say on here or anywhere. But when it comes to gay/lesbian rights or just feelings... I love everybody. So go look for a real villain and leave me out of it!!!"
Hopefully that will be the last song that Shelton tries to give a makeover. Who knows what he might do to "Stand by Your Man".