This Week's Shining & Falling Stars: Lindsay Lohan And Sugarland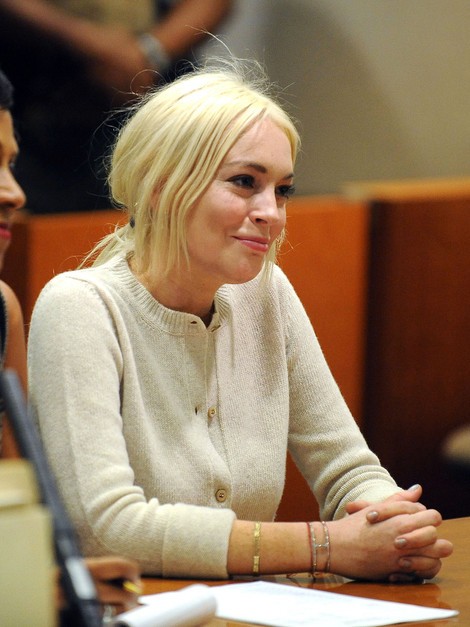 Shining Star - Lindsay Lohan: OMG! I can't believe it! Lilo finally appears to be in the good with her strict LA Superior Court judge. And according to TMZ, the starlet is even telling friends, Judge Stephanie Sautner is the reason her career is back on track.
As you probably know, Lindsay scored the ultimate gig by being cast to play Liz Taylor in a new Lifetime movie. Sources close to the actress say, her rigid court schedule is the reason for her turnaround.
TMZ reports, the judge and Lindsay's lawyer, Shawn Holley, realized Lindsay needed more structure to get her 100 hours of community service done, so they required her to be in court every month to show she was on the straight and narrow. If she didn't make it to court, she'd have to go directly to jail.
Well, so far so good! She appears to be back on track in completing her community service, with the judge telling her last month, "Keep doing what you're doing. You appear to be doing very well."
Prospective producers appear to be taking note, as she's gotten more gigs in the last month than she has in two years!
We're proud of you Lilo! Keep up the good work, and then maybe you can star in the Mean Girls sequel we've all been waiting for!