This Week's Shining & Falling Stars: Lindsay Lohan and Chris Brown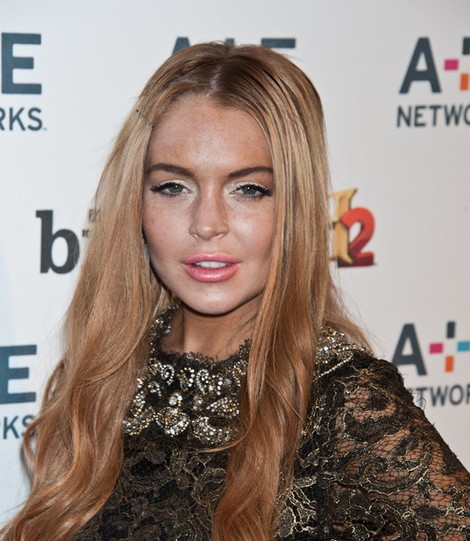 Shining Star: Lindsay Lohan- Ok, ok, I know what you're thinking. After the alleged drug-fueled car accidents, necklace snatching, and multiple trips to rehab and jail, Lindsay is a "Shining Star?" I admit, I'm hesitant to put her in this category, but hear me out first.
We all love an underdog story. (see Robert Downey Jr...or the NY Mets.) Linds is the classic underdog. She's been at the lowest that any person can go. She's gone to jail, endured public ridicule, and lets not even talk about her family life. 
But it seems that she's finally getting her life back on track. Ignoring the recent car accident she was in with a truck driver, (girlfriend should really pay for a driver) her career finally seems to be getting back on track. She's starring in Lifetime's "Liz & Dick" playing Elizabeth Taylor, already signed up for the new film, "The Canyons," (playing a porn star, but whatever, a role is a role, right?) and also had a part in the small art film "First Point."  Now she's reportedly in talks for a role in "Scary Movie 5."
Are these Oscar-caliber roles? Definitely not. But at least LiLo seems like she's trying. So it's an "A" for effort for Lohan. Now if she can just stay out of the clubs and get enough "rest" so she doesn't "pass out" in her hotel room anymore, she'll be a box-office bombshell in no time! Fingers crossed...