This Week's Shining & Falling Stars: Lady Gaga, Beyonce & Michelle 'Bombshell' McGee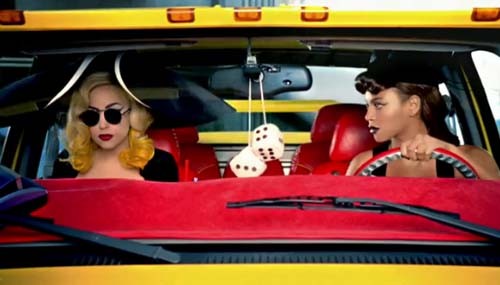 Every week Starpulse will be highlighting the highs and lows in Hollywood, particularly those who shined and those who, well, didn't.
Shining Star
Lady Gaga and Beyonce
Can you say major buzz? The divalicious duo of Lady Gaga and Beyonce have a web hit on their hands with their "Telephone" music video.
The uber controversial vid (which would make a grandmother blush) has been viewed more than 21 million times on YouTube since it debuted last week.
The song is also claiming the top spot on this week's Billboard's pop chart.
Lady Gaga and Beyonce - a match made in viral video heaven.

Fallen Star
Jesse James' Alleged Mistress
Michelle "Bombshell" McGee sure dropped a bombshell this week, claiming that she carried on a months long affair with Sandra Bullock's hubby, Jesse James.
Now James may not be without fault in this scenario, but revealing the steamy details of your affair with a married man doesn't exactly scream "class act". And doing it one week after Sandra Bullock wins an Oscar for her performance in "The Blind Side" - now that's just low!
Looks like McGee might want to rent "Miss Congeniality" and take some notes, stat!
Related Articles: Jesse James Apologizes To Sandra Bullock & Family
Jesse James' Sexy Texts To Alleged Mistress Exposed
Story by Judy Kurtz
Starpulse contributing writer