This Weeks Shining & Falling Stars: Katie Holmes and Deena Cortese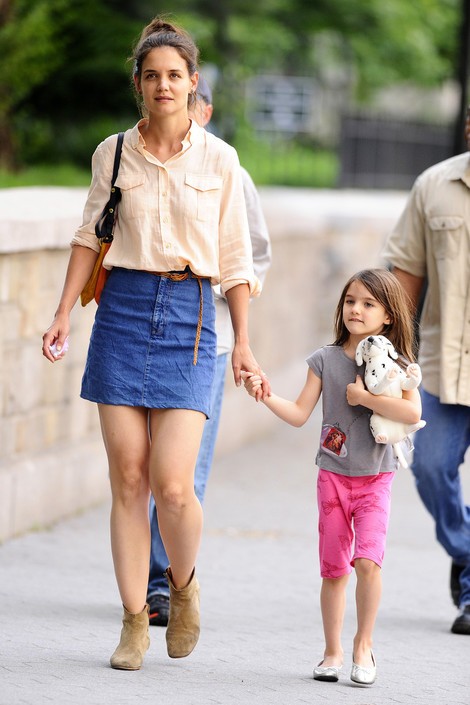 Shining Star: Katie Holmes- Kudos to "Kate" for leaving that unhappy cult, er, I mean, marriage.  
Sure the couch-jumping by Mr. Cruise seemed a bit over the top, and the whole lavish Italian wedding seemed as ridiculous as some of Suri's choices in outfits and frequent ice cream stops. But you have to admit, there was a small part of you that really wanted this relationship to work out. The girl next door marries her teenage idol/super-hunk crush. It's every gal's dream. 
That is, until the rumors started swirling about a contractual marriage obligation. And most importantly- the control over what religion their daughter would practice and the alleged vicious fights over Scientology. 
But Katie stuck to her gut. And now she's bringing out the big guns, seeking sole custody of Suri, already setting up her own NYC apartment, and calling herself "Katie" instead of "Kate"- as Cruise tried to change. She's not in hiding either. She's been seen out and about, running errands, sharing that ice cream with her daughter, and is facing the divorce head-on. 
We all may never know what really happened behind the split...if only she could write that tell-all.