This Week's Shining & Falling Stars: Jordan Sparks & Justin Bieber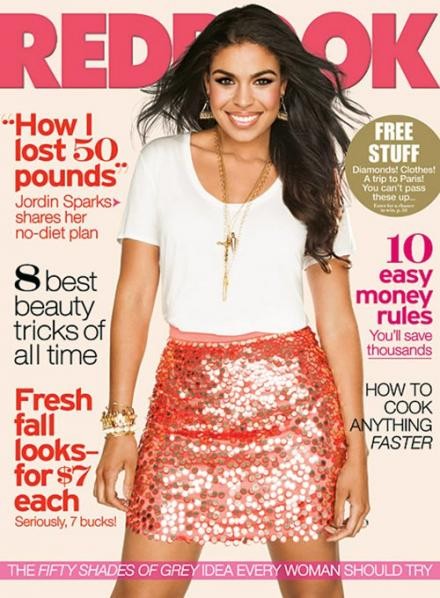 This week's rising star is Jordan Sparks!
I hate to admit it, but yes, I am an obsessive viewer of "American Idol."  So much so, that I was disappointed I didn't get a phone call from Simon Cowell after the big judge shake-up pre-Ellen. So when i watched Jordan Sparks become the winner of "AI" in 2007, I knew they chose the right one.. I just hoped her win wouldn't let her end up like some of the other "Idols" that never really went anywhere after the show.
But Sparks kept her winning train going... she had big success on the music charts and now she's gearing up for her first film, "Sparkle," starring opposite the late Whitney Houston. And she's not stopping there. She's already signed on for a second movie, "The Inevitable Defeat of Mister & Pete," starring with fellow "AI" alum and Oscar-winner Jennifer Hudson. Sparks has a clothing line and is releasing her third album. Not to mention, she's dating cutie patootie Jason Derulo.
To top it all off, the singer is looking fit and fab, having dropped 50 pounds since her days on the singing competition show. She recently bared her new physique in tiny bikini for "Shape" magazine and is looking as gorgeous as ever on the cover of "Redbook."
Sparks has definitely proved that she has what it takes to be a megastar.  And she truly knows how to "Sparkle."