This Week's Shining & Falling Stars: Emma Stone And Chris Brown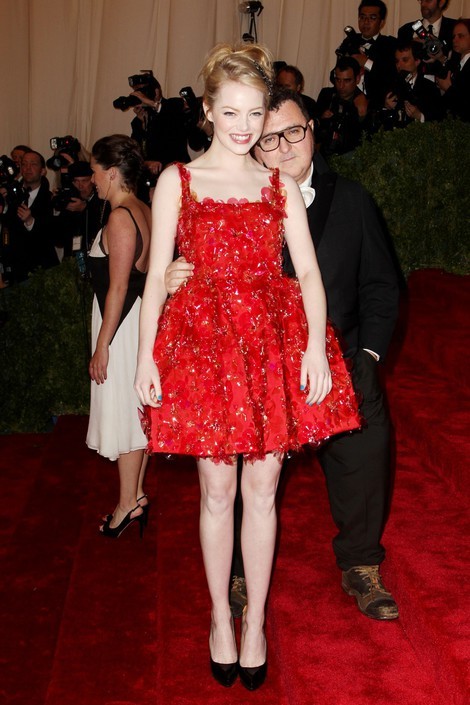 Shining Star: Emma Stone - She was one of the best dressed stars of the night, and who would've thought the entire time, she was hiding a MAJOR wardrobe malfunction!
Emma Stone took my breath away at the Met Costume Institute Gala, in her beautiful, bright red Lanvin dress. But a photo recently surfaced of Emma getting into a limo that night with a big, fat hole in the back of it!
According to A-Line Celebrity Style, the "House Bunny" star was on her way to an after-party with Lanvin designer Alber Elbez when the pic was snapped. And get this! Sources say, the A-List actress didn't throw a fit, she didn't even ask for a new dress! Instead she covered up with a coat for the rest of the night! And thats not to mention her time in front of hundreds of cameras on the red carpet. Because sources say, her dress was ripped on the red carpet. If you ask me, she handled it like a pro... and that, ladies and gentlemen, earns Emma a spot as this week's Shining Star!
These wardrobe malfunctions happen all the time to normal people, but it's sort of nice to see it happen to a stick-thin A-List celeb! It's a nice reminder, that deep down, they're just like us!