This Week's Shining & Falling Stars: Christian Bale and Kristen Stewart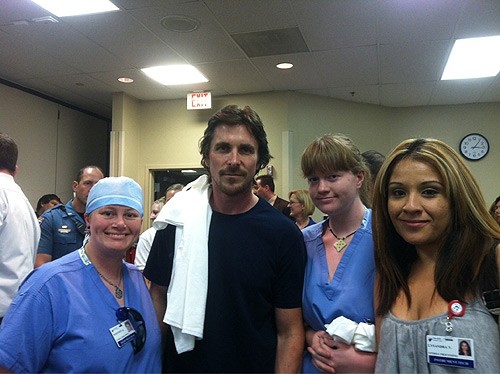 Shining Star: Christian Bale - Everyone across the country was touched last weekend by the horrific movie theater massacre in Aurora, Colorado during a midnight showing of "The Dark Knight Rises."  It's hard to imagine the grief and horror the victims and their families are going through after 12 people were killed and dozens more wounded.
Over the weekend, Bale released a statement regarding the massacre, saying "Words cannot express the horror that I feel. I cannot begin to truly understand the pain and grief of the victims and their loved ones, but my heart goes out to them."
And this week he took it a step further. He traveled on his own, unannounced, only with his wife in tow, and visited the victims who are still recovering in the hospital in Colorado. Bale supposedly spent nearly 3 hours at the hospital, taking pictures with victims, and hospital workers, hoping to raise their spirits after such a tragic day. 
It may not seem like much, and he wasn't required to do anything as he's simply an actor who plays a caped superhero. But just by showing up, to give his support, Bale really did become a real life hero.