This Week's Shining and Falling Stars: Jamie Lee Curtis & Sigourney Weaver And Lindsay Lohan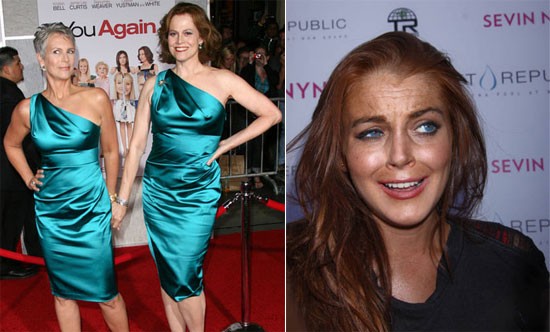 Shining Star – Jamie Lee Curtis and Sigourney Weaver: This week two talented actresses get to bask in the glory of snagging the "Shining Star" title due to a perfectly planned fashion faux pas.
Jamie Lee Curtis and Sigourney Weaver have a sense of humor and know a good PR move when they see one because they both showed up in the same dress (gasp!) to the premiere of their new film, "You Again".
The identical dress move was a play on a scene in the movie where both ladies wear the same gown to a wedding.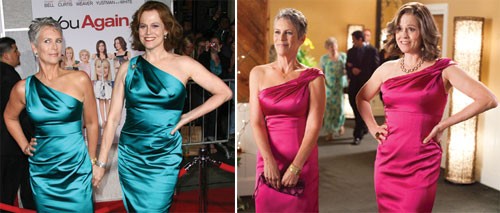 Donning matching David Meister dresses, the two Hollywood vets acted as if they were surprised by the supposed coincidence.
But all laughs aside, it's not usually easy to compare yourself to someone in the same outfit – so kudos to these two for strutting their stuff to sell a movie!


Falling Star – Lindsay Lohan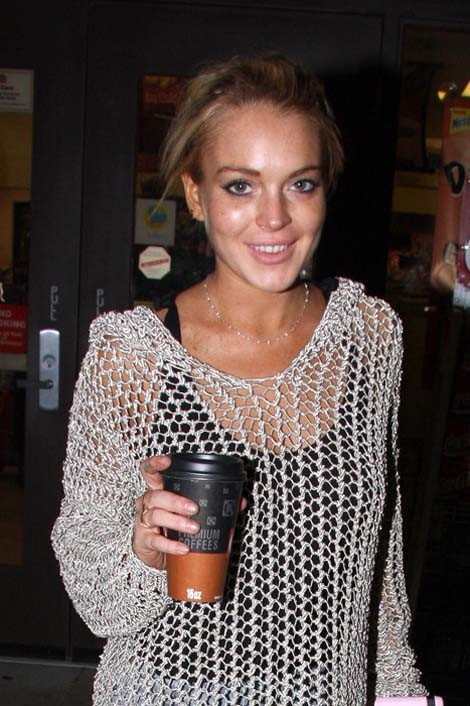 This is one of two things: a pretty nasty rumor OR a perfect reason to make LinLo this week's "Falling Star" for about the umpteenth time.

Lindsay Lohan added insult to injury after it was revealed that she failed two drug tests just weeks after being released from jail and a rehab program. After reports of the drug tests began to surface, the 24-year-old actress issued a surprisingly frank (for her) statement via Twitter.

The "Mean Girls" star tweeted, "Regrettably, I did in fact fail my most recent drug test and if I am asked, I am prepared to appear before judge Fox next week as a result". She continued in her tweet, "This was certainly a setback for me but I am taking responsibility for my actions and I'm prepared to face the consequences."

But now, US Weekly is reporting that the starlet's words may not have been entirely genuine. According to the magazine, Lohan was actually boozing and laughing while she was typing out her apologetic message on Twitter! A witness tells the weekly mag that the former Hollywood heavyweight was getting tips from her assistant and a friend on how to phrase her tweet to make it seem "more personal".
Now this is low…even for a Lohan!