This Week's Music News: Chris Brown On Larry King, Jay-Z's Blueprint 3 Leak, More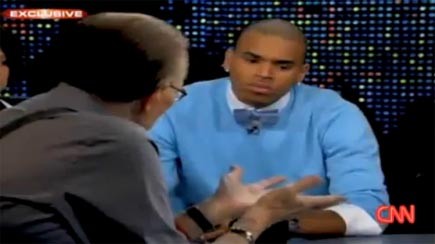 Goodbye August, hello September. Saying goodbye to the sunny skies and carefree feeling of the summer is always tough, but with a new season comes new music from some of your favorite artists. The passing of
DJ AM
,
Chris Brown
on
Larry King
,
Jay-Z
's leaked Blueprint 3, and the new video from Drake and Trey Songz rounds out this week's music news.
The music world bids farewell to DJ AM

"New York, New York. Big city of dreams, but everything in New York ain't always what it seems"; this was the last tweet from DJ Am three days before he passed. The music world gasped when it was announced that celebrity DJ, DJ AM, was found dead in his SOHO New York apartment last Friday. DJ AM (real name Adam Goldstein), who survived an ill-fated plane crash last year, was discovered by police after officials broke down his apartment door after knocking and receiving no response. News of his passing spread like wild fire on Twitter with celeb friends leaving kind words of condolences while others tweeted in shock. Friend and fellow sole survivor from the plane crash,
Travis Barker
, tweeted "Don't know how I am gonna play 2night but I am for AM. My brother is gone. I love u and miss u, I'll never forget.
The Dream becomes Executive Vice President
The Dream
announced earlier this summer that he would make his next album Love King his final album; but little did we know--or that he failed to reveal--is that he had other plans in the realm of music. Just as he did to announce his "retirement", the singer/songwriter/producer took to his Twitter account to announce his new position on Island Def Jam Records as the new Executive Vice President. In his tweet that could rival a Grammy acceptance speech, the singer thanked his family, his management, and his attorneys to name a few. The Dream is currently engaged to R&B songstress
Christina Milian
.
Flavor Flav gets a new show
For those of you who just can't get enough of
Flavor Flav
, you will get the chance to satisfy your appetite when the rapper/reality star returns to TV. No, this won't be another dating reality show for Flav-thankfully-this will be a show with an actual script. The show is called "Night Tales" and it is being described as a modern day "
Tales From the Crypt
". That was great casting, no?
Jay-Z's Blueprint 3 will leak today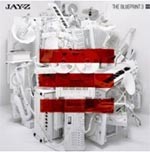 Though Jay-Z's camp made it quite clear that they were going to do everything in their power to keep the rappers highly anticipated album from leaking, someone may have been asleep on the job. From the start of last week, track after track reached the leaky Blueprint 3 faucet allowing listeners to get a taste of what Jay has to offer on his 11th studio album. You won't have to wait until September 11th to hear his latest LP, because MTV and Rhapsody are streaming the album in its entirety today for free. Visit
rhapsody.com/jay-z
or
mtvleak.mtv.com
to get your listens in and if you are impressed, you can buy the album from September 8-10 exclusively on Rhapsody.com. The album will feature two exclusive tracks. Jay-Z's commercial for Rhapsody has premiered online. In the commercial, the rapper recreates the cover art for all of his albums to date.
According to limelife.com, actress Leslie Loh has her eye on casting Justin and rapper Snoop Dogg for a new film she is producing. This will not be the first time the two have worked together, let's not forget Justin and Snoop worked together on Snoop's song "Signs" that also featured singer
Charlie Wilson
.
Video Premiere: Drake ft. Trey Songz-Successful
Here is the new video from Drake for his song "Successful" featuring Trey Songz. The song will appear on Drake's mixtape So Far Gone. Trey Songz's 3rd studio album Ready is in stores now.
Chris Brown will appear on Larry King Live
The interview the world has been waiting for will happen this Wednesday on CNN's Larry King Live. Chris Brown will sit down for his first interview since the February 8th incident that left then girlfriend Rihanna bruised and battered. A short clip of the interview has appeared online showing a somewhat somber Chris discussing his thoughts on how the media and his fans' thoughts have affected him. He also goes on to say that he does not remember being violent with Rihanna. Probably not the wisest thing to say when the situation is so known and extreme, but hopefully the full interview will shed a little more light on the events that transpired that night. Chris's interview will air
Wednesday, September 2nd at 9pm
. He is currently working on his album Graffiti.
Story by
Samantha Greaves
Starpulse contributing writer