This Week's Movie Buzz: See It, Rent It, Or Skip It?

I got the chance to see "
Moon
," this past weekend and I really enjoyed it.
Sam Rockwell's
interaction between the cloned versions of himself was brilliant, and
Kevin Spacey
was entertaining as the lunar station's computer.
The movie's effects were rock solid and the music was great. My only real complaints were its slow pace, and that I felt the reasons why he was being cloned weren't adequately explained.
This week we have the arrival of another highly anticipated summer blockbuster: "
Transformers: Revenge of the Fallen.
" I will be seeing it tonight, and I'm anxious to see how it stacks up against the previous movie, since I have read some mixed reviews so far. Also arriving in theaters this week are "
My Sister's Keeper
, "Chéri," and "
The Stoning of Soraya M
."
TRANSFORMERS: REVENGE OF THE FALLEN
The war between the Transformers continues as the Decepticons return to Earth to wreck havoc and take Sam Witwicky prisoner. Optimus Prime and the rest of the Autobots must join forces with an international army to defend humankind in another epic battle between good and evil.
Michael Bay
returns to the helm for this sequel to 2007's "Transformers." Screenwriters Roberto Orci and Alex Kurtzman are also back, working with Ehren Kruger who is new to the franchise. For Orci and Kurtzman, "Revenge of the Fallen" is their second major blockbuster to come out this summer; they also penned
J.J. Abrams
' "
Star Trek
."
The major actors that made the previous film a success return for "Transformers: Revenge of the Fallen."
Shia LaBeouf
,
Megan Fox
,
John Turturro
, and
Josh Duhamel
all reprise the roles they played in "Transformers."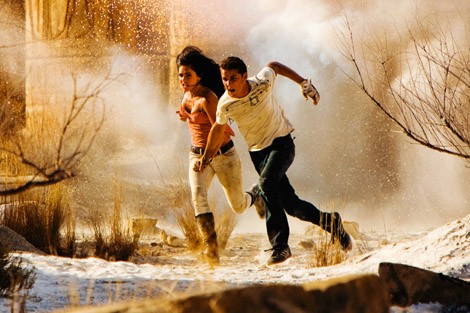 SEE IT, RENT IT, OR SKIP IT?
: See it. If there's one thing Michael Bay knows how to do, it's make an "awesome" movie. Anyone who has seen the Verizon Fios commercial with Bay will get that joke. Bay's movies tend to be incredibly entertaining, even if they aren't remarkably grounded in real life. You can count on his movies to contain characters that are larger than life, explosions galore, and a soundtrack to back it all up.
MY SISTER'S KEEPER
Kate and Anna have a bond that is closer than most sisters. That's because even though Kate is older, her life depends on her younger sister. The young girls' lives are filled with hospital stays and various medical procedures, until Anna hires a lawyer and sues her parents for medical emancipation. While pursuing a court case which divides the family, Anna could be leaving Kate's survival up to fate.
Director Nick Cassevettes and writer Jeremy Leven, the same team from 2004's "
The Notebook
" collaborates once again on "My Sister's Keeper." The screenplay, which is an adaptation of a Jodi Picoult novel, is co-written by Cassevettes and Leven.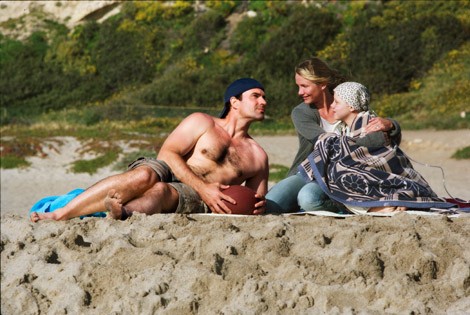 SEE IT, RENT IT, OR SKIP IT?
: Rent it. A heavy-handed drama like this seems more fitting to be in theaters during the fall or winter, not in the middle of the summer movie season. Even though this film looks like it tells a poignant story, I wouldn't see it in the theater. If you watch this depressing story, do so from home where no one will judge you if you cry during the movie.
CHÉRI
In this 1920s period piece, Lea de Lonval, Paris's most well-known courtesan to the rich and famous, is on the brink of retirement until a competitor comes to her with a proposal. Charlotte Peloux asks Lea to teach her 19-year-old son about women and the ways of love. The result is a struggle between a boy who doesn't want to grow up and a woman who knows that she can't remain young forever.
Experienced in the period piece genre, the men who brought you 1988's "Dangerous Liaisons," combine their efforts again on "Chéri." Each plays the same role, with Stephen Frears directing and Christopher Hampton writing this romantic film.
Michelle Pfeiffer
stars as the seductress Lea,
Kathy Bates
is the matronly Madame Peloux, and
Rupert Friend
plays the 19-year-old Cheri.
SEE IT, RENT IT, OR SKIP IT?
: See it. If you like period piece movies, this one should be right up your alley. Visually the costumes and styles of the era are vibrant in the film's trailer. The trailer also showcases some tongue-in-cheek humor that makes this romance movie seem lighthearted and fun.
THE STONING OF SORAYA M.
Set in 1986, this drama focuses on Sahebjam, a man whose car breaks down in a secluded Iranian village. Sahebjam meets an older woman named Zahra, who begs him to hear her sad tale. Zahra desperately tells him of her niece Soraya's marriage to an abusive man, and the story's heartbreaking ending, hoping that her tale will reach the outside world.
Eight years since his last film, "
The Day Reagan Was Shot
," Cyrus Nowrasteh returns to the director's chair. Nowrasteh also co-wrote "The Stoning of Soraya M." with his wife Betsy Giffen Nowrasteh.
SEE IT, RENT IT, OR SKIP IT?
: Rent it. Like "My Sister's Keeper," this film feels a bit out of place in the summer movie season. It seems to have the same potential to be depressing. The web of conspiracy surrounding the story of Soraya definitely caught my interest though. I'm recommending that you rent this one since it's a limited release and might be hard to see theaters.
Story by Starpulse contributing writer
Evan Crean
, a movie trivia guru and trailer addict with a practically photographic memory of actors and directors. Get a first look at the movies premiering each week, which which ones will be worth your $10, which ones you should wait to rent and which ones aren't worth your time.