This Week's Celebrity Hero: Denise Richards For Taking Care Of Charlie Sheen's Twin Sons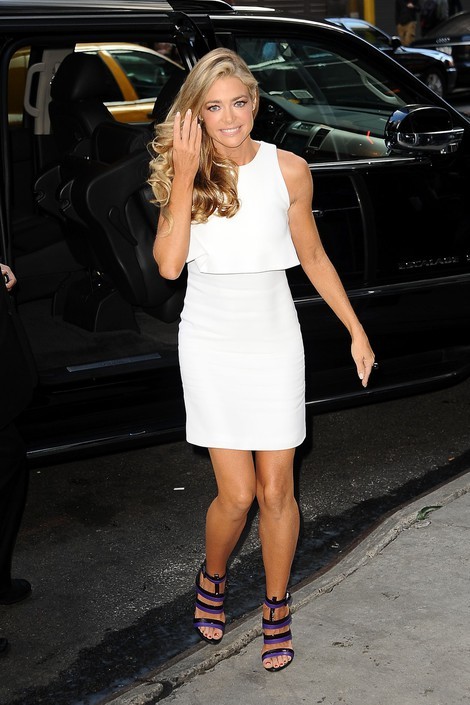 Denise Richards and Charlie Sheen got divorced in 2006, but the actress is still taking care of his messes. Richards has agreed to take care of her ex-husband's twin sons with Brooke Mueller for the holidays as their mother goes to rehab to battle addiction problems.
The two women have been friends for some time, and Mueller reportedly asked the actress to watch her three-year-old sons Max and Bob while she dealt with her prescription pill problem. Sheen is busy filming "Anger Management," and Richards will watch the boys for "an indefinite period of time," according to TMZ.com.
Richards has two children of her own with Sheen - daughters Sam, 8, and Lola, 7.  She also adopted baby girl Eloise last year. So now she'll be the mom to five children while Mueller cleans herself up and Sheen brings home a paycheck. Talk about a selfless act!
The actress has continually supported Mueller, who has been to rehab multiple times. Richards took care of the twins while their mother went to a wellness center earlier this year.
Mueller and Sheen wed in 2008 and divorced in 2011. Richards and Sheen have put aside their differences. The actor made a cameo in her recent film "Madea's Witness Protection," while she appeared on his FX series this year.