This Week's Best Dressed Stars: Natalie Portman, Reese Witherspoon, Sandra Bullock, More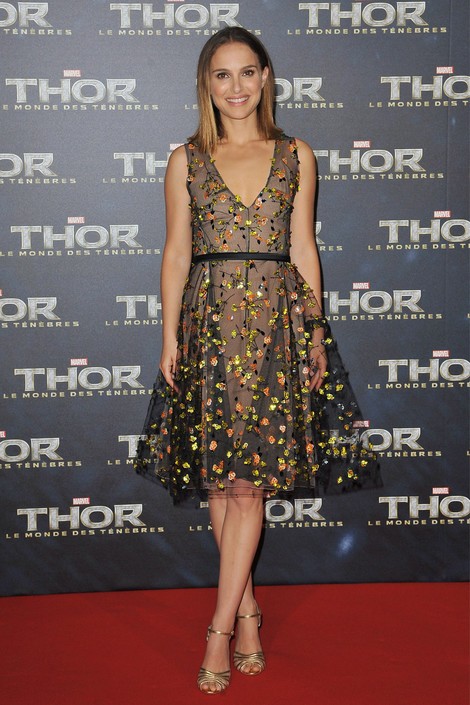 Although scrutinizing the worst dressed stars is ultimately more fun, recognizing the stylish celebs of the week is also entertaining.
On Wednesday, Natalie Portman attended two premieres of her upcoming film "Thor: The Dark World." As usual, she showed off her fabulous sense of style at both the London and Los Angeles events.
At the California premiere (above), she looked lovely in a sheer, floral black dress with strappy gold sandals. She wore her hair straight, showing off her new ombre locks.
Portman attended the premiere with her husband, Benjamin Millepied. The couple plans on moving to France next year where Millepied will work with the Paris Opera Ballet. They wed in 2012, three months after Portman gave birth to their son, Alef.
Check out more best dressed stars of the week...