This Week's Best Dressed Stars: Kristen Bell, Kate Bosworth & More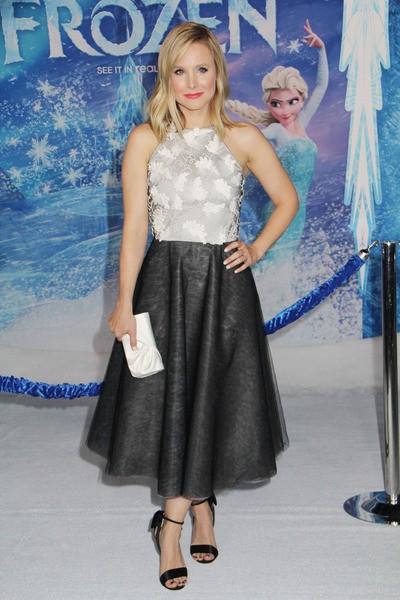 Although scrutinizing the worst dressed stars is ultimately more fun, recognizing the stylish celebs of the week is also entertaining.
Kristen Bell showed off her elegant style in a gray and white halter dress at the "Frozen" premiere in LosAngeles.
Her look was an appropriate them for the upcoming animated Disney film, which centers on a girl named Anna who sets off on an epic journey to find her sister Elsa, whose icy powers have trapped the kingdom of Arendelle in eternal winter.
The actress recently appeared on "The Tonight Show" and talked about an unfortunate incident in which she inadvertently changed the color of her dog Mr. Shakes coat from black to brown after he was sprayed by a stinky skunk.
She told Jay Leno: "This guy has gotten like 15 baths and I finally had to go the hardcore which is like water, vinegar, soap and hydrogen peroxide. You have to soak it on him.
"The poor thing was just shaking. The only funny thing that came out of it is that he used to be a black dog and now he's a brown dog. He got highlights. He barely smells like skunk anymore but his hair looks fantastic."
Check out more best dressed stars of the week...