This Week's Best Celebrity Fashion: Emma Watson, Miley Cyrus & More!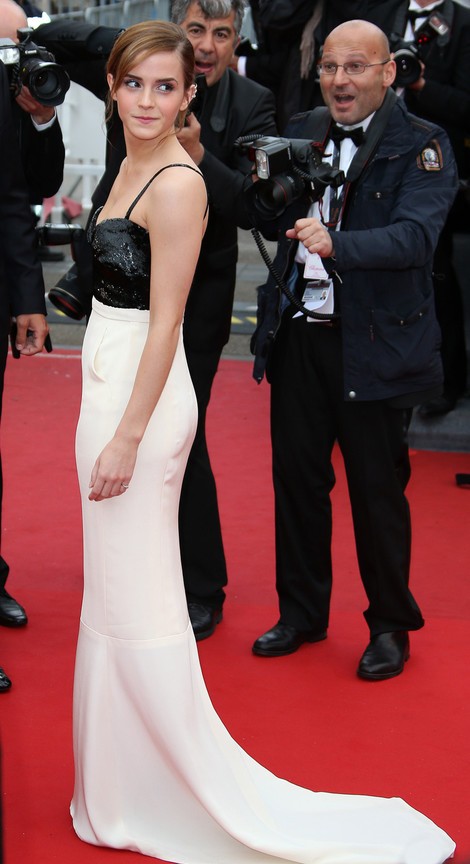 Even the photographers in the above image are amazed by the stunning Emma Watson. The actress attended "The Bling Ring" premiere at the 66th Cannes Film Festival on Thursday wearing a glamorous black and white gown.
Watson wore several fashionable outfits while visiting the French Riviera to promote her upcoming film, which centers on a group of teens who rob celebrity homes.
The actress recently talked to W magazine about her character Nicki's style: "Who wouldn't love to go to work in Uggs and very low-slung tracksuit bottoms?"
She added, "And at one point I told the costume designer, 'You can see my bra strap in this top; shouldn't we pin it?' And she said, 'No, sweetie—Nicki is all about her bra strap showing.' I was like, Right, okay, different mind-set."
Check out more of the week's best celebrity fashion...