Rap superstar
Kanye West
and one of his bodyguards spent some time in the slammer this week, accused of attacking paparazzi surrounding them at LAX. I guess "accused" is the wrong word since gossip outlet TMZ has video of the beat down. Fans, never fear, Kanye and co. were released hours after the incident on $20,000 bail each. No word on whether they will be further prosecuted.

In a somewhat bizarre story on the celebrity dating scene,
Kirsten Dunst
is claiming she's met rumored beau,
Justin Long
, only once. HUH? In the interview with Harper's Bazaar, the starlet is quoted as saying she "doesn't know [Long] from Adam." Too bad the couple was spotted passionately kissing at the recent Sunset Junction festival in Los Angeles' Silverlake neighborhood. New York magazine first spotted the pair all over each other back in mid July, shortly after
Drew Barrymore
broke Long's heart. Might want to think your lies through a little better, K!
The Associated Press reported that those excerpts seen last week on blogs around the world that were supposedly from Lynne Spears' new book were, as many suspected, falsified. The AP reports that the book is actually a much less sensationalistic tome that is supposed to make the reader sympathize with the Spears clan. Fat chance.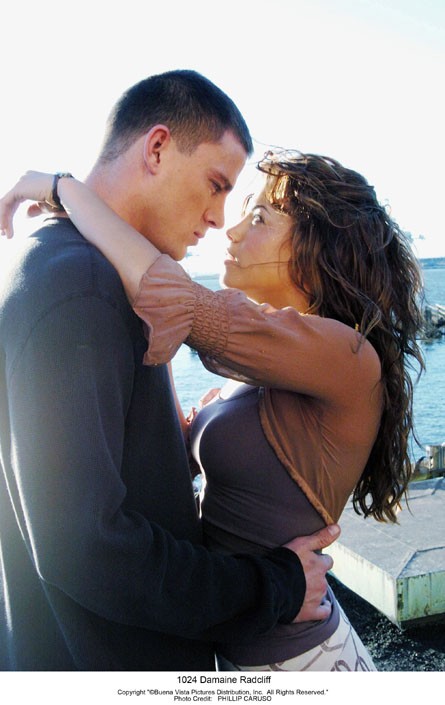 Sorry ladies, he's off the market:
Step Up
star,
Channing Tatum
, proposed to his co-star and girlfriend of two years,
Jenna Dewan
, this week on the beautiful beaches of Hawaii. Congrats to the happy couple! And our heart goes out to lady crooner,
Sarah Mclachlan
, who announced that she and her husband, Ashwin Sood, are calling it quits after eleven years. The musical pair met when Sood became the drummer in her band. Fortunately for fans, good things can come out of the bad because Mclachlan is releasing a greatest hits CD in early October with 3 new tracks that she says were inspired by the emotions she is going through during this difficult time.
Things that make you go hmmmmm:
Which beautiful married singer is about be back on the market? The ring on her finger has been seldom spotted as of late, except when shooting a recent print advertisement for her new product launch. Let's hope there an ironclad pre-nup as her music career has been on hold for awhile, and this diva has expensive tastes!
Have an idea who we're talking about? Take a guess in the comment box below.
Story by Marna Palmer
Starpulse Contributing Writer