This Can't Be Good: Kendall And Kylie Jenner Partied With Chris Brown Over The Weekend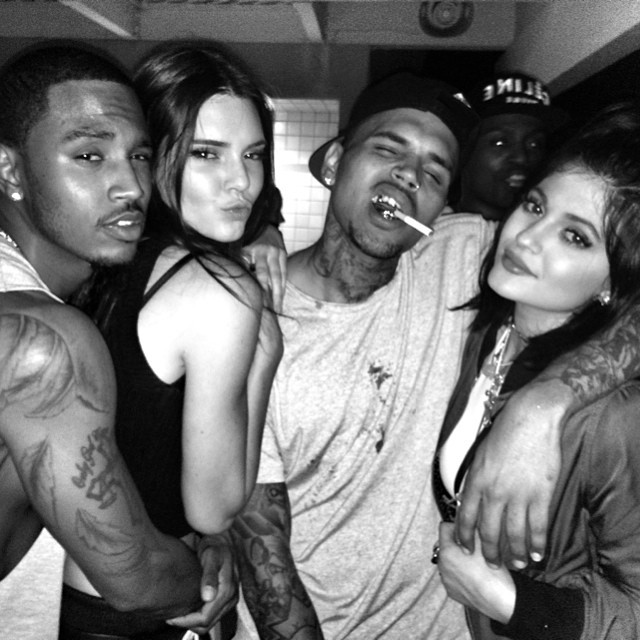 Kendall and Kylie Jenner spent part of their weekend hanging out with rapper Chris Brown, and during a reported house party the two reality stars stopped to pose for a few photos with the notorious bad boy and some of his pals, including rapper Trey Songz.

Brown, who spent three months in jail recently for a probabation violation relating to his 2009 attack on then girlfriend Rihanna, is seen in the images looking oh-so-cool with an unlit cigarette hanging out of his mouth while middle fingers can be seen everywhere.
Classy.