Third 'Hobbit' Film Gets A New Title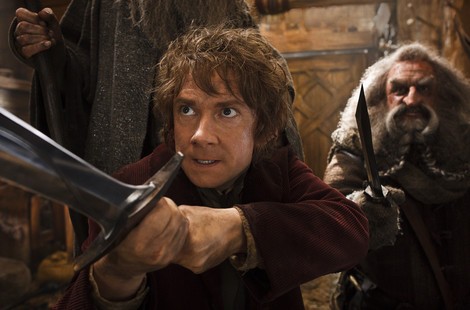 The third part of Peter Jackson "Hobbit" trilogy has a new name.

Originally titled "The Hobbit: There and Back Again," the final installment will now be called The Hobbit: The Battle of the Five Armies.

Jackson made the announcement on his Facebook page on Thursday, explaining the reason for the change.

"'There and Back Again' felt like the right name for the second of a two film telling of the quest to reclaim Erebor, when Bilbo's arrival there, and departure, were both contained within the second film," the director writes. "But with three movies, it suddenly felt misplaced — after all, Bilbo has already arrived 'there' in the 'Desolation of Smaug.'"

Jackson says he talked to studio execs about changing the title late last year and that once a cut of the film could be reviewed a decision would be made.

"We reached that point last week, and after viewing the movie, we all agreed there is now one title that feels completely appropriate," he explains. "And so: 'The Hobbit: The Battle of the Five Armies' it is."

The director added that the title "There and Back Again" will probably be used for a "future box-set of all three movies," and that in addition to putting the finishing touches on the final episode, he's also working on an Extended Cut of The Hobbit: The Desolation Of Smaug, which will feature 25 minutes of new footage and music.

"It'll be a fun year!" he concludes.

"The Hobbit: The Battle of the Five Armies" is set to hit theaters in December.