Third 'Big Brother' Contestant Set To Lose Job Over Racist & Homophobic Comments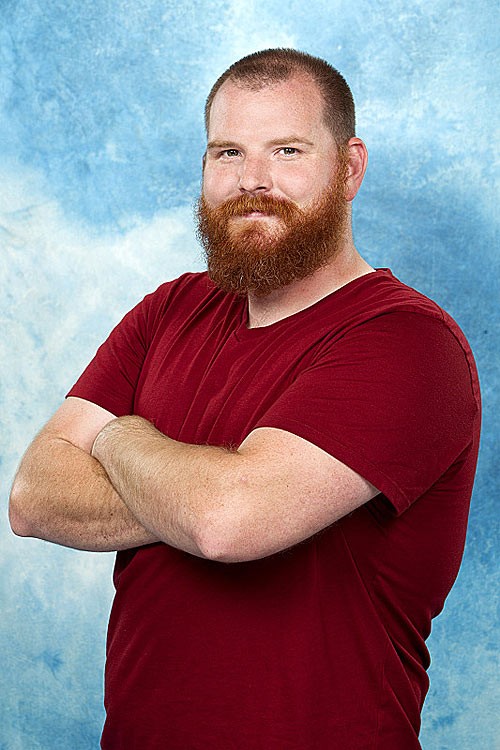 A third contestant on CBS reality series Big Brother has come under fire for offensive comments he made that were caught on tape during the show's 24/7 live feed online.

Spencer Clawson, like HouseGuests Aaryn Gries and GinaMarie Zimmerman, has made several off-key remarks, including gay slurs and praising Adolf Hitler for being a "gifted speaker."

Clawson's employer, Union Pacific Railroad, has now begun the process of terminating the employment of the 31-year-old train conductor over his bigoted comments on the show.

"The values represented by Spencer Clawson's comments during the Big Brother show do not at all align with Union Pacific's values," a statement from the company reads. "Mr. Clawson is on unpaid leave of absence while participating on Big Brother. Union Pacific does not condone his comments."

The company says it is looking into the current Collective Bargaining Agreement (CBA) terms with the transportation union that represents Clawson.

Gries and Zimmerman were both fired by their employers when video footage showing the two making racist comments was released.

Gries, 22, was dropped by the Zephyr Talent modeling agency and Bella Petite, a fashion magazine for which she won a model search, has also decided to sever ties with her over her comments.

"I want to emphasize to all of our readers that her comments are absolutely inconsistent with the principles that Bella Petite is built on." said the magazine's Editor-in-Chief Ann Lauren in a statement. "I have determined that Ms. Gries is no longer a positive representation of Bella Petite's brand..."

Zimmerman, 32, has also been terminated from her job at East Coast USA Pageant, Inc.

"We are actually thankful that this show let us see GinaMarie for who she truly is," the company said in a statement obtained by TMZ.com. "We would never want her to be a role model to our future contestants."

Zimmerman had worked for the company as a pageant coordinator for five years.

All three cast members won't find out that they're unemployed until after they're evicted from the house.