Third Accuser Comes Forward With John Travolta Sexual Harassment Charge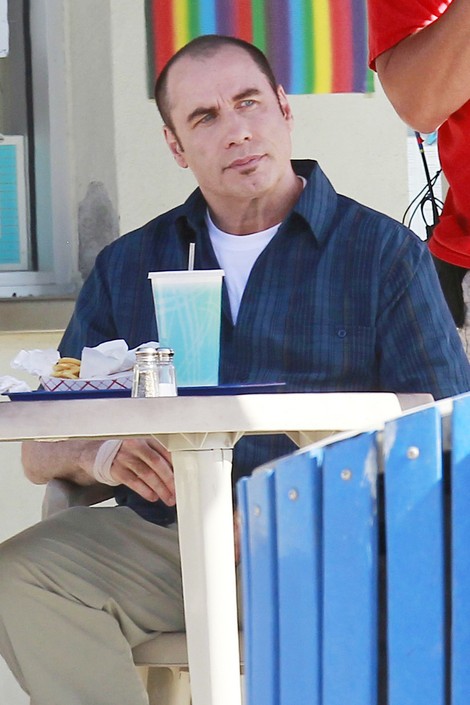 A third accuser - this one with a name other than 'John Doe' - has come forward with new accusations of sexual harassment relating to a recent scandal surrounding Hollywood star John Travolta

Last Friday an anonymous man filed a lawsuit against the star, claiming he "touched his genitals" and offered up sexual propositions during a massage.

Travolta's lawyer shot down the accusation, calling it a "baseless lie"; and then on Monday a second accuser - also anonymous - claimed that the 58-year-old Pulp Fiction star inappropriately touched him and masturbated during a January 28 appointment at a resort in Atlanta, Georgia.

"This second 'anonymous' claim is just as absurd and ridiculous as the first one," Travolta's lawyer, Marty Singer, told TMZ.com in a statement after the second "victim" stepped out.

And now airline flight records appear to show that Travolta was in New York on the day the alleged first incident took place - in Los Angeles. But the actor was in Atlanta at the time of the second claim, which Singer says was simply information gathered by the plaintiff to back up his claim.

Now, a former Royal Caribbean cruise ship employee alleges that Travolta offered him $12,000 to have sex with him back in May 2009, according to AceShowbiz.com.

The man, Chilean Fabian Zanzi, is a former employee of Royal Caribbean who was in charge of VIP guests aboard the ship.

Zanzi claims that Travolta went to brush some lint off his shoulder and when he moved in close enough he "took off his white robe and he became naked.

"He hugged me and asked me to give him a massage," Zansi said in an interview with Chilean news sho Primer Plano.

Zansi reportedly filed a lawsuit against Travolta also, but that hasn't been confirmed as of yet.

The first two plaintiffs are each suing for $2 million.

Rumors about Travolta's sexuality have been swirling throughout the entertainment industry for years now, and many speculate that relationship with wife Kelly Preston is a 'marriage of convenience'. What do you think? Leave us a comment below...