Think The Back Of Kristin Cavallari's Dress Looks Hot? Wait Till You See The Front!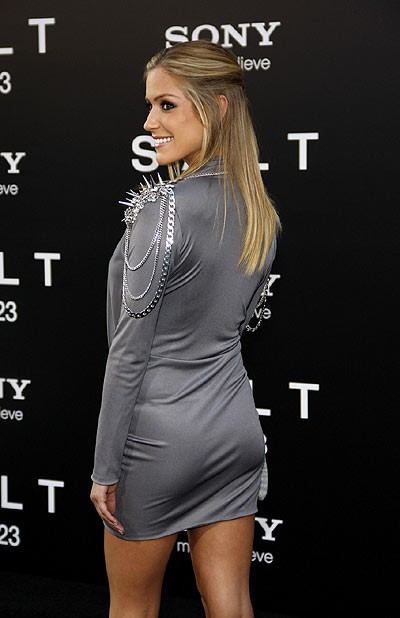 Wow. Kristin Cavallari nearly upstaged Angelina Jolie at the Los Angeles "Salt" premiere on Monday. "The Hills" star wore a gray dress with a plunging neckline that was obviously held to her breasts with nipple tape.

Don't get your hopes up, guys. She's dating cameraman Miguel Medina from her reality show.

Last month a source told Life & Style magazine, "Things are going really well. They've been dating for a couple months. It's very serious. But this will definitely not be a part of the show. Kristin won't let her real private life be a part of the show."
(click pic for next)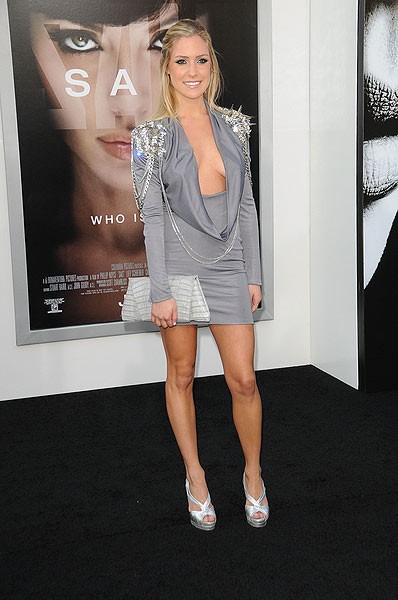 Click the pics for larger images:
- Click here for more Kristin Cavallari pictures! -