'Think Like A Man Too' Tops Box Office, 'Jersey Boys' Tumbles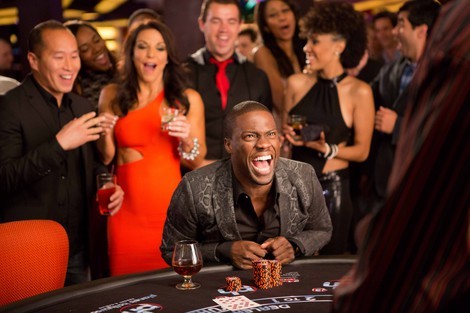 Kevin Hart has resumed his box office reign, thanks to Think Like A Man Too. The comedy took first place at this weekend's box office with an estimated $30 million, barely edging out 22 Jump Street.
Hart starred in the first film, which went on to earn $96 million worldwide against a $12 million budget. He then helped Ride Along earn over $150 million worldwide and About Last Night to almost $50 million worldwide. Think Like A Man Too has already surpassed its production budget of $24 million.
22 Jump Street followed up its $57 million opening weekend with a respectable $29 million. How To Train Your Dragon has been a bit of a disappointment for a high-budget CGI film, taking third place with $25 million.
Jersey Boys, Clint Eastwood's adaptation of the musical, opened with fourth place with $13.5 million. Maleficent rounded out the top 5, taking $13 million to push its domestic total to over $185 million.