'Think Like A Man' Knocks 'The Hunger Games' From Top Spot At The Box Office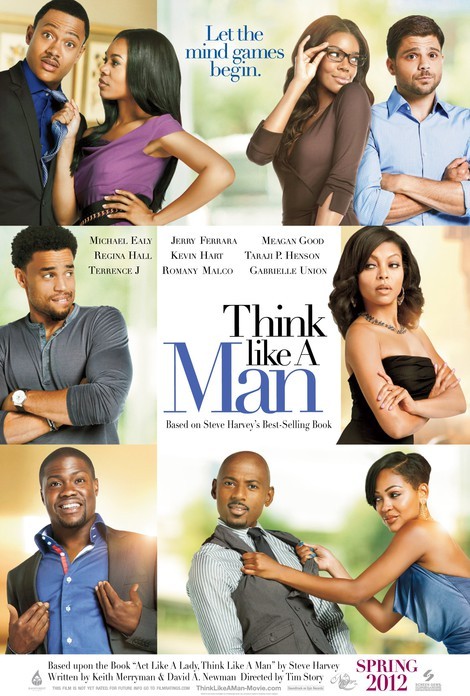 Romantic comedy Think Like a Man has finally knocked The Hunger Games from the top of the box office chart after a four-week reign.

Think Like A Man - based on comedian Steve Harvey's book and starring Kevin Hart, Taraji P. Henson, Meagan Good and Gabrielle Union - grossed $33.3 million during its first weekend, while The Hunger Games came in third this week with $14.5 million in box office receipts, bringing the film's overall U.S. take since opening to a whopping $356.9 million.

The Lucky One, based on Nicholas Sparks' novel and starring teen heartthrob Zac Efron also bested Games, coming in second with a $22.8 million haul.

Also in the top five are Disneynature's latest documentary Chimpanzee ($10.2 million)and the big screen adaptation of The Three Stooges ($9.2 million).

Rounding out the top 10 were The Cabin in the Woods ($7.7 million), American Reunion ($5.2 million), Titanic 3D ($5 million), 21 Jump Street ($4.6 million), and Mirror Mirror ($4.1 million).