Thin Lizzy To Record First Album In 29 Years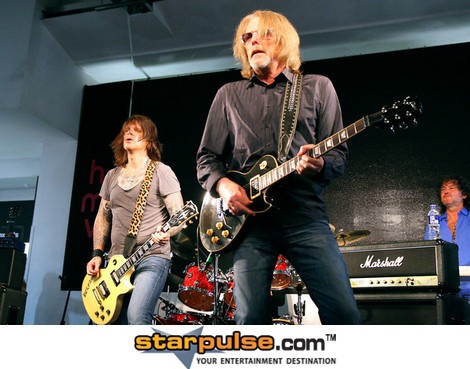 Veteran rockers Thin Lizzy are working on an album of new material - 29 years after their last release.

Original member Brian Downey, who co-founded the Irish act with the late Phil Lynott in 1969, is still touring with a new-look Thin Lizzy and he's planning to hit the studio next month to record material he has written with guitarist Scott Gorham.

"We are all excited about the new record but especially Ricky and Damon," guitarist Scott Gorham told Rolling Stone magazine. "You have got six guys chomping at the bit to get this thing going."

The results will feature on the group's follow-up to 1983's Thunder and Lightning - their last album before the death of frontman and leader Lynott in 1986.