Thieves Steal $200k Worth Of Jewelry From Guns N' Roses Star Axl Rose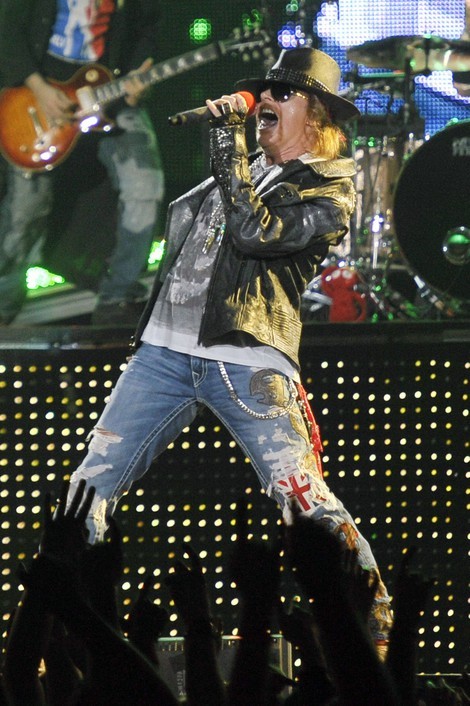 Thieves in Paris, France, stole over $200,000 worth of jewelry from Axl Rose on Tuesday night, and the singer is furious.
Robbers reportedly took three gold-and-diamond necklaces from an after party following a Guns N' Roses show at the Palais Omnisports de Paris-Bercy.
Local police are looking into the incident, and a spokesman for the singer confirms Rose was very angry after he discovered the items were missing.
Late last month, Rose had an embarrassing stage tumble at the end of a show in Liverpool, England. After his group wrapped up with their final song "Paradise City," when he tripped on equipment and fell backwards.
The singer is a bit of a drama queen, too. In April, he apologized to fans and the city of Cleveland, Ohio, for refusing to become a member of the Rock & Roll Hall of Fame. In an open letter he wroter, "It gets old being the outlaw even if it's only rock and roll."