Thieves Steal $1 Million In Jewels At Cannes Film Festival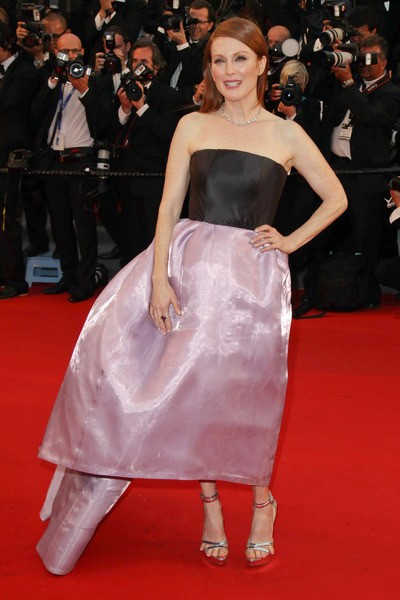 It sounds like a heist in a Hollywood film. A $1 million jewelry collection meant to be worn by celebrities was stolen during the Cannes Film Festival in France on Friday.
Local police reported that Chopard gems were taken from an employee's room at a Novotel hotel around 2:30 a.m., just hours after the premiere of the ironically timed "The Bling Ring," a film about teenagers who break into Hollywood homes and steal their valuables.
Cmdr. Bernard Mascarelli, a judicial police spokesman in the nearby city of Nice, explained: "Apparently this [hotel guest] was someone who was targeted because it wasn't someone who had been seeking attention… There must have been either an inside complicity, or people who were in contact with this person and knew that the person had jewels."
The famous film festival kicked off on Wednesday, and celebs including singer Lana Del Rey, Julianne Moore and model Cara Delevingne were spotted wearing Chopard jewelry prior to the heist.
The famous Swiss watch and jewelry maker has been an official sponsor of the festival for several years. The company hasn't commented on the theft.