Thieves Nab $300,000 In Equipment From 'Anchorman 2' Set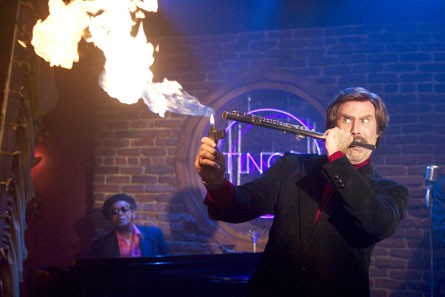 Thieves stole around $300,000 in copper wiring and computers from an Atlanta building that was renovated to be a set for the upcoming film Anchorman 2.
The thieves stripped the building of the costly wire and four Apple computers. A Paramount official heard an alarm when the thieves broke into the building, but he turned it off when he believed it to be rodents tripping it.
The area has been dealing with a rash of break-ins, and the building's owner hopes it doesn't affect Atlanta's recent attempts to become a go-to location for Hollywood filming. 
A $5,000 reward has been offered to anyone with information on the heist. There has been no announcement on whether the theft will delay the film's release, currently set for this December.