Thief Steals Justin Bieber's Computer & Camera While He Performs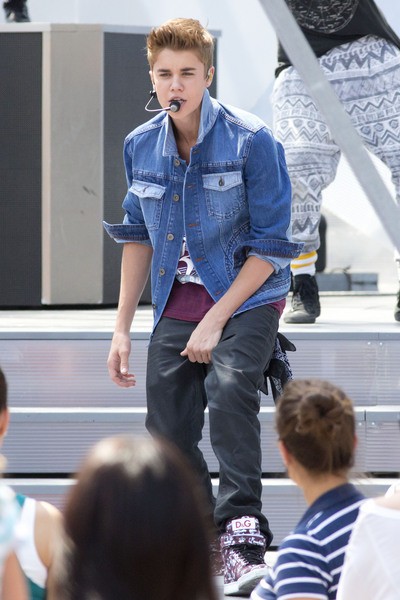 On Tuesday someone stole Justin Bieber's computer and camera while the pop star was on stage at the Tacoma Dome in Washington.
The singer revealed to his 28.8 million followers on Twitter, "Sucks when u (you) take personal footage and people don't respect your privacy. Yesterday during the show me and my tour manager Josh had some stuff stolen. Really sucks. People should respect others' property.

"I had a lot of personal footage on that computer and camera and that is what bothers me the most. Lame. No respect."
No official report has been filed, and the Tacoma police haven't yet begun an investigation.
Meanwhile, Bieber was the target of a prankster who reported there was a gun-toting trespasser at his home. Authorities swept his house searching for the lone gunman, and police helicopters were also dispatched.