Thief Steals Briefcase Of Cash From Kourtney Kardashian & Scott Disick's Hamptons Home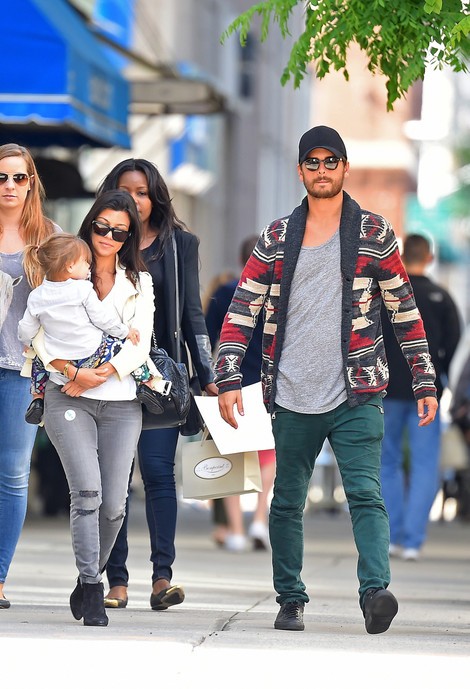 A briefcase containing $4,000 in cash was recently stolen from Kourtney Kardashian and Scott Disick's rented home in the Hamptons.
The couple is vacationing in New York and filming "Kourtney and Khloe Take The Hamptons" and were forced to call police after they realized the money was missing. They told authorities that the cash was stolen between July 1 and 4.
There was no sign of forced entry, and police confirmed nothing else was taken from the property. The reality stars believe the theft was an inside job, according to TMZ.com.
This is the third time in recent months that such an incident has occurred. In February, Kourtney called police after cash was stolen from her Calabasas, Calif., home.
In early March, her sister Khloe reported that an estimated $250,000 worth of jewelry was taken from her Tarzana, Calif., home while she was in the middle of a move.
Kourtney, meanwhile, is expecting her third child. She recently made headlines for wearing a daring bodysuit on the red carpet, revealing her very pregnant belly. She also shared a naked pregnancy photo on Instagram.