They May Not Look Like Mice—But You'd Be Surprised How Good the M.O.U.S.9 and Penclic mouse Can Be as Replacements
I take my computer mouse very, very seriously. I have many to choose from in my apartment and in the office. But getting me to switch brands from my trusty Logitech mice has been challenging and most other brands have never come close. But one did recently after I tested two that couldn't look less like a typical mouse.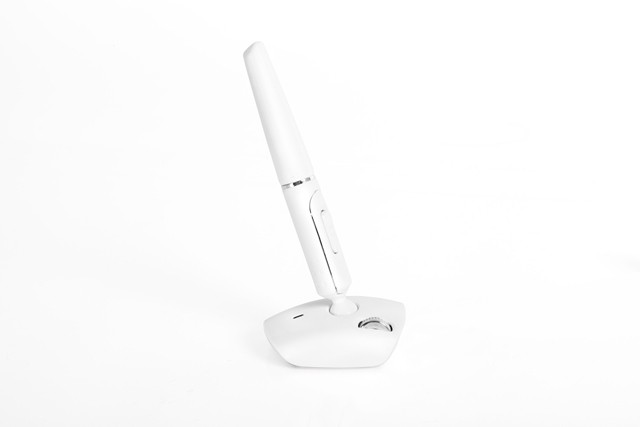 The Penclic mouse doesn't even look like a mouse—it almost looks like a pen. Instead of moving an entire mouse around, you subtly and slowly "write" with the device to guide the cursor to where it needs to go. It was extraordinary precise, but felt a bit heavy in my hands with extended use and I found I didn't prefer it to a typical mouse.
It's also Bluetooth-only enabled which is fine for me, but may be a concern for others. While it wasn't a solution for me, I could see how other users – like those that draw on their computer – would find it incredibly useful. You can learn more here.
The M.O.U.S.9 from Mad Catz, meanwhile, is a hard mouse to write about because of its spelling, but I found quickly that it can easily be a day-to-day mouse.
First, it feels great in your hand. Second, the laser sensor works on almost any surface including, yes, glass. While you'll need a Bluetooth connection for the best tracking, you can also use a USB nano dongle.
It has ten programmable buttons which can be set with the included software. Alas, it is not rechargeable, but that AA battery seems like it will last a long, long time.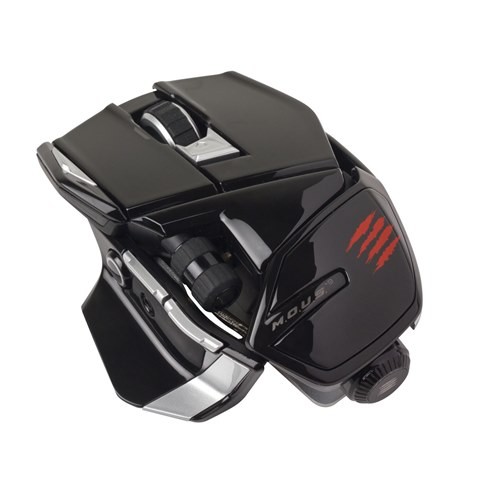 One of my favorite aspects was the addition of a second scroll wheel right about where your thumb rests that you can use for easy zooming in and out—like on a web page.
The M.O.U.S.9 is clearly designed with gamers in mind, but I found it to be an incredibly powerful, useful and easy to hold for long periods of time. Getting me to switch brands isn't easy, but I still haven't let go of the M.O.U.S.9 yet.
The M.O.U.S.9 is available now in matte black, gloss black, gloss white and gloss red. You can learn more at www.madcatz.com/gamesmart or purchase one for $129.99.
* Disclosure: Products from both manufacturers were provided for the purposes of this review. *