Them Crooked Vultures Roadie Sues Over Injury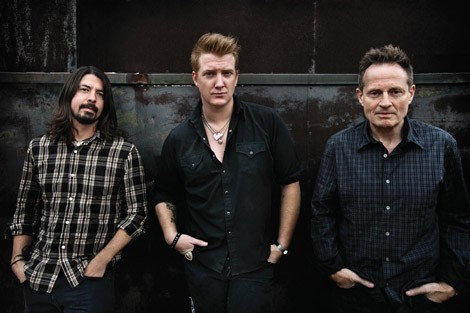 A roadie for Dave Grohl's supergroup Them Crooked Vultures has launched a claim for damages after he was allegedly injured at one of the band's performances in London.

Joao Teixeira, 43, of Southwark, south London claims he was hurt while hauling equipment into the British capital's Brixton Academy venue ahead of a Them Crooked Vultures show in August, 2009.

He has gone to court and filed a $160,000 damages claim against British concert crew company Stage Miracles Ltd, alleging the firm violated the U.K.'s health and safety laws, according to the London Evening Standard.

Grohl plays in the group along with Led Zeppelin legend John Paul Jones and Queens of the Stone Age frontman Josh Homme.