'The X Factor' Recap: Looking At The Top 16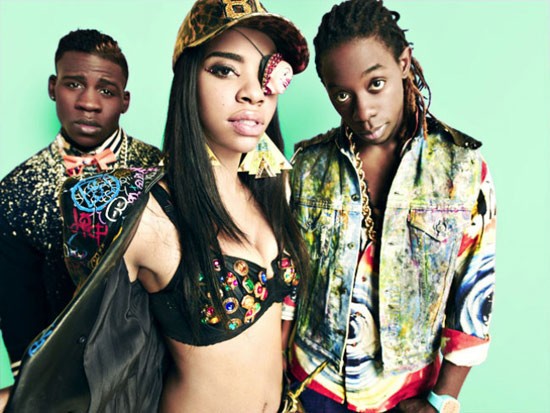 In a twisted world of rain delays, bloated episodes, postponements, baseball interruptions, half-episodes that never aired on The West Coast and a lot of other 'The X Factor' mishaps, one thing remains certain: The Molly DeWolf Swenson Scale of Favoritism.
First though, I may be out of the loop, or I may just be gullible – but weren't we promised a full two-hour re-air of last week's episode tonight. Y'know, that episode that never aired on the West Coast except for a malfunction that caused it to simulcast briefly with the East Coast Feed? That episode that got cut off abruptly on the East Coast because re-runs of 'The Mindy Project' make for better rain delay fodder? Apparently we never get to see the little kiddies cry and the over-25s cry harder.
That little hiccup will do nothing to derail us form the task at hand, though. That's the Molly DeWolf Swenson Scale of Favoritism.
For those who are unaware, Molly Dewolf Swenson was my favorite contestant in the history of singing competition shows. The lovely siren stole my reality show heart with a rendition on 'Sittin' on the Dock of the Bay' a few seasons ago on 'American Idol' in the audition round and I looked forward to a passionate reality love affair to go on through weeks of actually voting and propping her up in my column.
Unfortunately, this relationship was cut short when the judges cut her before we even had a chance to get started.
But the passion lives on in the form of the Molly DeWolf Swenson Scale of Favoritism, wherein I pick my favorite contestant going through to the live show. Though I will try to remain objective going for, this will serve, for posterity, as a reminder of who I'm really in the tank for.
Before we begin, let's shed a tear for this year's 'X-Factor' girlfriend: Jillian Jensen. I'm not sure why, but Demi decided that Willie (who can't actually sing), Jennel (who makes Steve Jones look like a dynamic personality) and Paige (who brings nothing to the table other than a passing semi-resemblance) were better than my severely-bullied, smoky-voiced, searing-hot wonder. I can't fathom why Demi made the choice she did, but I guess, Molly can rest assured that nobody's going to take her place in my singing show heart.