'The X Factor' Gets Rained On By Baseball Playoffs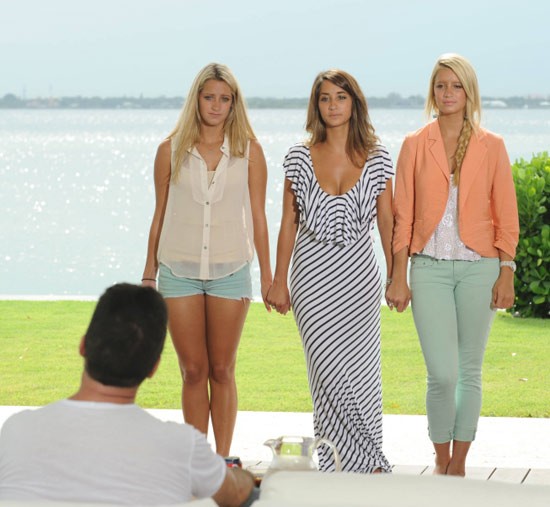 What was to be the last "The X Factor" before major league baseball playoffs – the World Series – and the beginning of the live shows; was marred by technical difficulties and a rain delay in the National League Championship Series.
After a 40 minute delay a portion of the two hour show was aired revealing some of the names for the final 16 performers – four in each category.
Each judge took six singers to their homes but only four of them would be moving on to the live shows and fan votes.
Britney Spears revealed her four teenage singers that would be moving on…Diamond White, Carly Rose Sonenclar, Arin Ray, and Beatrice Miller.  Reed Deming and James Tanner did not make it through.
In Beverly Hills LA Reid made his choices…David Correy, Jason Brock, Tate Stevens, and Vino Alan.  Daryl Black and Tara Simon did not move on.
Only two of Demi Lovato's team was revealed before the show was cut off. Janel Garcia and Will Jones will be moving on to the live shows.
FOX plans to air the episode in its entirety on Tuesday, October 23 at 8pm.