'The X Factor' Boot Camp Ends - Top 24 Chosen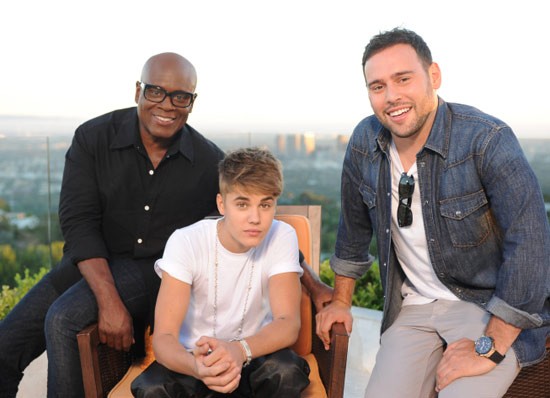 Boot camp is over on "The X Factor"…all over that is except for choosing who will be moving on to the judge's homes and a chance at the live shows for fan votes.
Joining each of the four judges in their homes will be guest mentors…
- Joining Britney is will.i.am
- Joining Demi is Nick Jonas
- Joining Simon is Marc Anthony
- Joining LA  is Justin Bieber and his manager
On the final day of boot camp the 60 singers must be pared down to only 24 acts.  With only four groups in that category there will be some new groups formed from solo singers.
This season the four categories have been changed up a bit.  There will be…
- Teens
- Young adults
- Over 25
- And groups
In the young adult category are – Cece Frey, Willie Jones, Jennel Garcia, Nick Youngerman, Paige Thomas, and Jillian Jensen.
In the over 25 category are – Jason Brock, Daryl Black, David Correy, Tara Simon, Tate Stevens, and Vino Alan.
In the groups category are – Sister C, Dope Crisis, and Emblem3.  The remaining three groups were made of One4Five plus rapper Lyric, five solo girls, and five solo boys.
In the teens category are – Beatrice Miller, James Tanner, Carly Rose donnenclair, Diamond White, Reed Demming, and Arin Ray.
"The X Factor" producers will decide which judge will mentor what category…

- Britney got the teens
- Simon got the groups
- Demi got the young adults
- And LA got the over 25s, but he was not happy about it; they were not the group he wanted.
The group members traveled by boat to meet Simon at his Miami Beach home.  The remainder of the artists traveled to California to meet their mentors – LA in Beverly Hills, Demi in Los Angeles, and Britney in Malibu.
Of the six acts in each category that have traveled to the judge's homes, only four of them will advance to the live shows.
The remainder of the show featured the young adults and the groups performing for their mentors.  The judges gave no feedback to the singers.
On Thursday the over 25s and teens perform