'The X-Factor' Boot Camp Brings Great Performances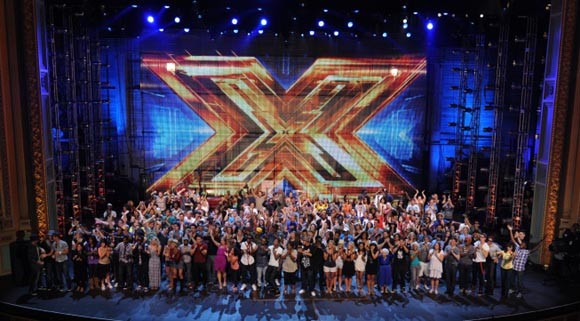 Last night, 'X Factor' just about redeemed itself.
Let's go ahead and pretend that the 20 minute time-suck that was the cattle call dance, glorified haircut Steve Jones' voiceovers, and whip-quick one-note auditions with non-sequitur judge responses at the beginning didn't happen, and cut right into the meat of last night's boot camp show: The stunning group performances.
Normally, throwing a bunch of strangers together and forcing music upon them is a sure way to get trainwrecks, crying and harmonies that would make The Beach Boys rise from their graves and go on a surfboard-wielding zombie rampage. These are the types of shows that normally exist only to create fights and drama with the actual performances just an afterthought to the battle royale of egos that come before.
With this show, the vibe was incredibly different. Gone were the typical (though fun) trappings of reality show fight night and in were real cohesive performances that were a joy to watch.
Whether it was 14-year-old Drew teaming with Ike Turner's ex-wife to give us a cool popped-out version of Radiohead's 'Creep' or this season's clear favorite Melanie and the Crying stay-at-home mom combining on a soulful rhythm track version of 'I Still Haven't Found What I'm Looking For', this was a show that temporarily threw out the undiscovered singers competing vibe of the show thus far and gave us a wonderfully fun group night where the music was the star.
There was still a competition aspect going on however, as we saw snippets of the judges breaking down each group, giving cryptic descriptions of who they were going to oust and who was moving on. I'd say lyric-forgetting Jazzlyn, tone deaf Skyelor and muddled 4 Sure aren't long for this world, and I'm sure the judges found fault with plenty more than that. Even some of the best performances had Simon shaking his head with some disdain.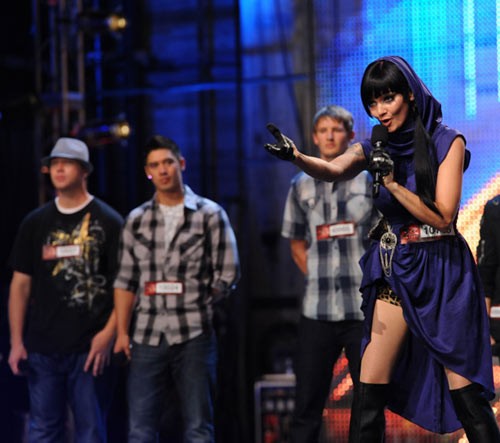 And that disdain shows why 'X-Factor' may have just distinguished itself with this installment. Simon is so focused on getting a real star out of this show that even when the music is great and hardly anybody missteps, you can see he's still wanting more. It was on this episode that we got the sense that 'The X-Factor' has designs on being a recording artist development factory rather than just a mere singing competition.
While this is important, it wasn't something to focus on last night, because in this episode it was all about the music. Wonderful group numbers that encompassed everything from rap, to classic rock to old-fashioned swing, and somehow the song choices managed to get the best out of each group.
This show left me looking forward to future episodes of 'The X-Factor' – the talent seems so strong and the choices the judges are making for the contestants so solid, that this series could just make for some very exciting nights of musical entertainment in the weeks to come.
Something that didn't seem possible from 'The X-Factor' a week ago.
What did everybody else think about the first Boot Camp Episode?