'The X Factor' - Boot Camp Begins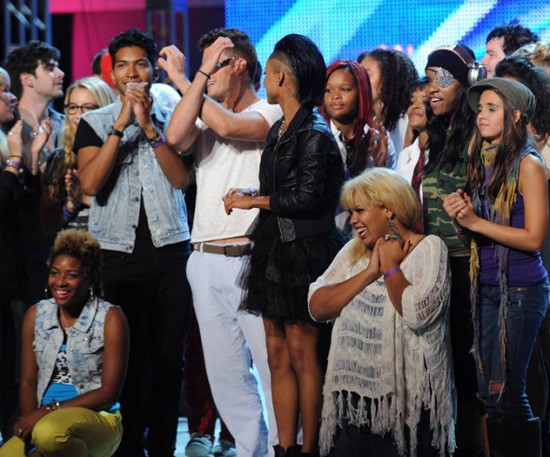 With "The X Factor" auditions over, the 120 singers who earned enough yeses turn their attention to a week of boot camp in Miami, Florida.
The singers were put up in a nice hotel, but it would not be all fun in the sun as the singers would face a grueling week of challenges.
The first challenge was for all of the singers to perform before their fellow competition.  For many it was the first time the singers got a look at their fellow performers.
With the show shortened to one hour to make room for the Presidential debate, only some of the singers were featured including Diamond, Austin, David Corey, Dinah, Jason Brock, Carly, Jessica, Jennell, Vino, Emblem 3, Tara, Willie Jones, Paige and Cece.  But not all of the performances went well as Johnny, Jordyn, Trevor, Nick, and Jake all who forgot the words, gave bad performances, or let their nerves get the better of them.
After all the performances and a few hours of deliberation the judges called the singers back in the auditorium and divded them into three groups.  Group two was a large group and LA Reid gave them the news that they would not be moving on.  Groups one and three advanced to the next round.
On Thursday's show boot camp continues as the singers battle for the right to go to the judge's homes.