'The X Factor': Arin Ray and Beatrice Miller Go Home + Power Rankings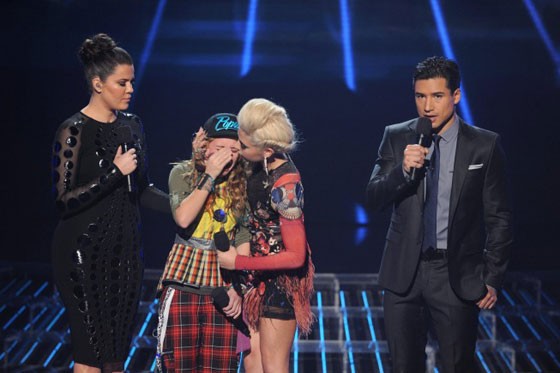 'The X Factor' is really wasted on the young.
For the second consecutive year, we've seen talent-loaded teeny-boppers lack the necessary set of capabilities to make a deep run in this competition. They're undermined by their lack of experience.
And you have to wonder why they keep doing it. Why do we keep seeing these kids ruin their best shot by going on the show too soon? We can never see them on a show like this again and now they're forced into obscurity all due to impatience.
Arin had the ability to be a star. The cockiness, the poise, the stage presence – it was all there. His inexperience, however, prevented him from every being able to harness off of his considerable tools into the star package that seemed ready to come together at some point. Sure, he wasn't helped by having the vacant Britney as his mentor, but if he'd come on this show in a few years, I'm sure he would have broken out. Instead, he's just a top-ten finisher. Barely.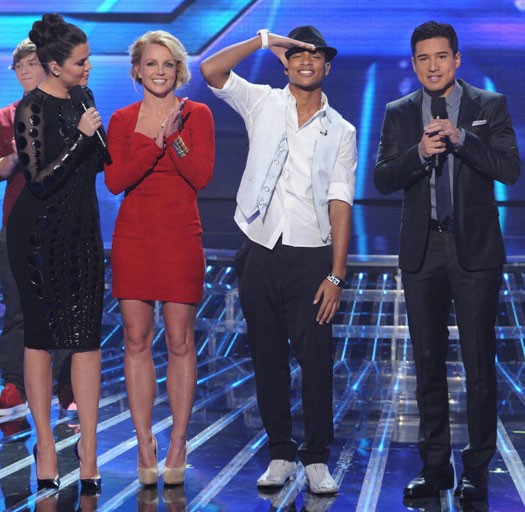 Beatrice suffers the similar fate. I don't think she had anywhere near the talent of Arin, but she at least had cool tone and could carry a tune. There was just no reason for her to be on this show yet. I know that she said she'd been working "so long" for this opportunity – y'know as long as a thirteen-year-old can work for anything – but if she'd come around when she was old enough to figure things out, she could have at least been one of those lame singers on these shows that the judges refer to as "artistic" when they really mean "not a pop singer."
I've always preferred an 18-and-over age limit on these shows, and these two are a prime example why. Instead of being contestants that could make runs to win in a few years, they just remain also-rans who go home to soon.
Now, as for those who still could win…
Power Rankings:
1 (1) – Emblem3
I don't care that they keep finishing in the middle of the rankings. Once the voting pool thins, they're going to gather up all the random voters. They're still my favorite to win.
2 (2) – Tate Stevens
He dipped a bit to number two this week after Carly Rose's killer "Over The Rainbow" performance to close this week's performance show. He's got the country vote locked, but how will that do when there aren't as many other votes to go around?
3 (3) – Carly Rose
It's clear America has latched on to her and she's starting to separate herself a bit in the vocal department. However, she still has the curse of youth that doomed the contestants mentioned above, so there's always the danger of her dropping a dud one of these weeks and going home. Though she's probably banked enough good will at this point to cruise to the finals.
4 (4) – Vino Alan
Somehow the Bam Bam Bigelow impersonator has really gotten a big following on this show. Maybe America really does love mediocre rock singers. Whatever the case, he has a shot at the finals, but not much of one to win.
5 (7) – Paige Thomas
She finished sixth this week despite self-destructing near the end of this week's performance show. Maybe she's got some support. Or maybe people just felt sorry for her. Whatever the case, I think she has enough star potential to be the late bloomer on this show.
6 (5) – Diamond White
She's now in the slot of being the second-best teeny-bopper. Whenever you're the second-best of a particular type on these shows, it means you're on your way to a retrospective and Khloe Kardashian awkwardly comforting you. She'll be there soon unless she can do something unseat Carly Rose.
7 (9) – Fifth Harmony
They're the second-best group and constantly near the bottom. Not even Simon can steer this forgettable quintet to much of a run at the title.
8 (8) – Leopard Face
If this week's sob story wasn't enough to get her out of the sing-off, then nothing is going to ingratiate her to fans. She'll be gone quite soon.