The Worst Celebrity Wax Figures (Video)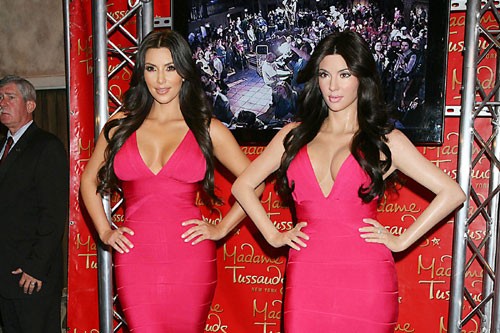 Usually it is an honor to be transformed into a wax figure, but these celebrities didn't exactly get the best wax version of themselves. Here are some of the worst celebrity wax figures.
Kim Kardashian was thrilled to show up at Madame Tussauds Wax Museum to look at her wax figure. The end result is the picture you see above. Well, at least they got the dress and the hair right. More pictures here (including one comparing their butts).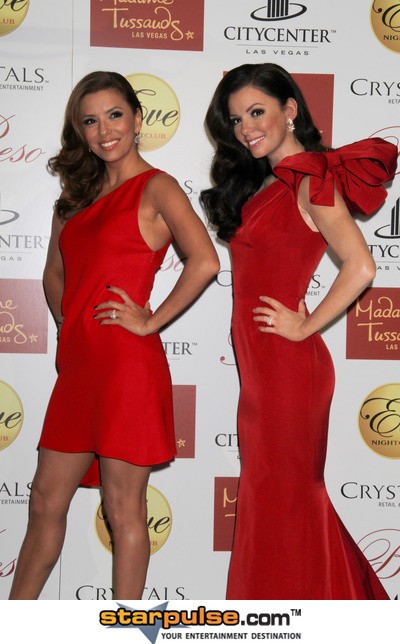 Eva Longoria's wax figure isn't completely off, but it doesn't really look like her, either. Apparently it cost a cool $300,000 to make, which makes all of the small mistakes even worse! More photos here.
Watch the video below for more examples of the worst celebrity wax figures - including a shirtless Brad Pitt, a Beyonce figure that looks like Leona Lewis, and more.