The World's Smallest Woman, Jyoti Amge, Joins 'American Horror Story'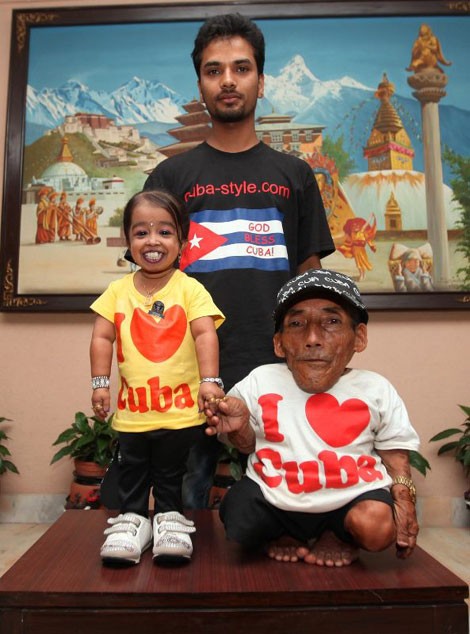 Ryan Murphy has revealed that the world's smallest woman will appear on the upcoming season of "American Horror Story."
The "Glee" co-creator and AHS producer announced the news on Twitter. He posted a photo of the show's star, Jessica Lange, holding Jyoti Amge.
Jessica and our newest cast member Jyoti Amge...the world's smallest woman. pic.twitter.com/SIPhd4V0pQ

— Ryan Murphy (@MrRPMurphy) August 13, 2014
Jyoti Amge was born in 1993 in India.  When she turned 18 she was deemed the world's smallest living woman by the Guiness Book of Records. She is officially two-and-a-half-feet tall. Amge's height is due to achondroplasia, a type of dwarfism.
She has appeared as a guest on "Bigg Boss 6" in India and in the 2009 documentary "Body Shock: Two Foot High Teen."
Amge will star on "American Horror Story: Freak Show" this October.  The new season will be set in the 1950s and will take place in Florida.
Returning cast members include Jessica Lange, Kathy Bates, Sarah Paulson, Evan Peters, Angela Bassett, and Frances Conroy. New cast members include Michael Chiklis and Wes Bentley.