The Wolfpack is Back - 'The Hangover Part III' Gets Release Date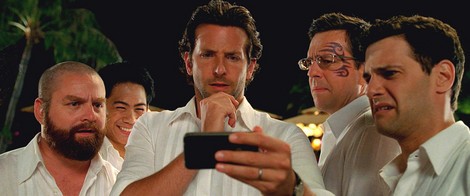 The Wolf Pack is gearing up for one more night of forgotten debauchery. Warner Bros. announced that The Hangover franchise will return to theaters one more time, with The Hangover Part III scheduled to release May 24th - the coveted Memorial Day weekend.
Bradley Cooper, Ed Helms and Zach Galifianakis are currently set to reprise their roles, although director Todd Phillips is keeping the plot under wraps. "We're going to surprise a lot of people with the final chapter we have planned," says Phillips in the press release. "It will be a fitting conclusion to our three-part opera of mayhem, despair and bad decisions."
In the same release, it was announced that Guillermo del Toro's Pacific Rim was pushed back from May 10, 2013 to July 12, 2013. Also, the 300 sequel 300: Battle of Artemisia is set for an August 2, 2013 release.