The Who To Launch Massive 'Quadrophenia' Tour In North America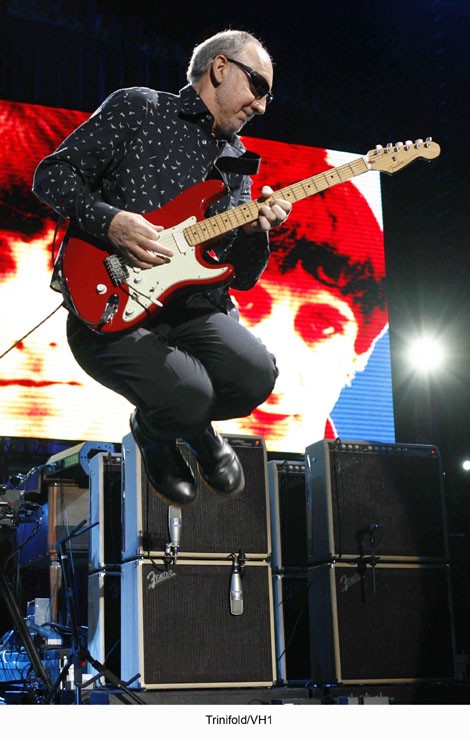 Veteran rockers The Who have announced plans to perform their 1973 concept album "Quadrophenia" in its entirety as part of a major North American tour.

Founding members Roger Daltrey and Pete Townshend will hit the road for almost 40 dates either side of Christmas with drummer Zak Starkey, bass player Pino Palladino and Townshend's brother Simon.

The band's first North American tour in four years will kick off on November 1 in Sunrise, Florida. A second leg will begin in California in the New Year.

To launch the tour news, documentary The Who: Quadrophenia - Can You See The Real Me? The Story Behind The Album will be screened at select cinemas throughout North America on July 24. The special screenings feature a welcome message from Pete Townshend.

The rocker, who has made it into the top 10 of a new Rolling Stone Greatest Guitarists poll, tells fans he and Daltrey are also working on a special climax to every show on the Quadrophenia tour: "We plan to close the show with a few of the really well-known anthems, and maybe some last minute surprises. These will be as much a surprise to me as to our audience because this is an area I tend to leave to Roger; he's very good at it."