The Who To Honor Canceled 1979 Rhode Island Show Tickets On Upcoming 'Quadrophenia' Tour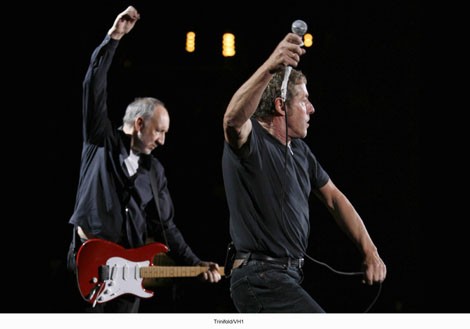 Legendary British rockers The Who have sent a message to their fans, vowing to honor tickets from a concert they canceled in Rhode Island in 1979 when they return next year on their North American "Quadrophenia" tour.

Surviving band members Roger Daltrey and Pete Townshend announced that their latest tour will focus on a full performance of their 1973 "Quadropnenia" album when they set out on the road later this year. The group had to cancel their Ocean State concert in 1979 because Providence Mayor Buddy Cianci canceled their show over safety concerns after news that their show in Cincinnati, Ohio yielded 11 deaths after a crowd stampeded the stage.

The gig takes place at the same venue the original show was to be performed. Tickets still held by fans who kept them instead of turning them in for a refund will be honored for the Feb. 26 show at the Dunkin Donuts Center.

"Somewhere, someplace, someone's got it stashed," Lawrence Lepore, the Dunkin Donuts Center's general manager told the Associated Press. "The question is, are they willing to give that up? If they are, we're willing to take it."