The White House Honors Matthew Perry For His Drug Court Advocacy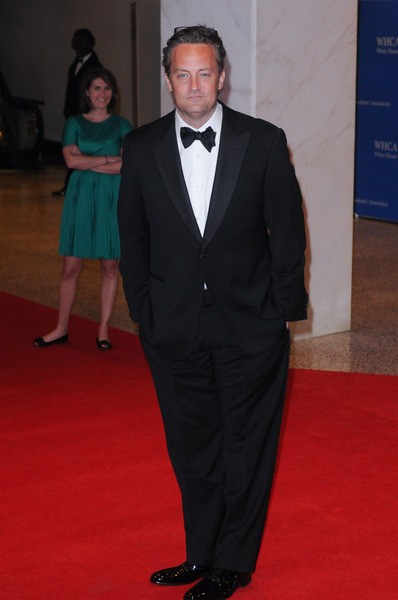 On Monday, Canadian actor Matthew Perry was honored at the White House for his support of the nation's Drug Court system.

The Go On actor battled addictions to alcohol and prescription pills at the height of his Friends fame, before seeking professional help and getting clean.

He has thrown his support behind the government's Drug Court campaign, which incorporates a system of judges across the country who specialize in addiction and help first-time offenders with substance issues to enter rehab rather than sentencing them to jail.

Perry was presented with the Champion of Recovery award from the Office of National Drug Control Policy for raising awareness of the DrugCourt scheme as well as speaking honestly about his own substance abuse problems. He told The Hollywood Reporter, "During my darkest times, I never could have imagined receiving an award at the White House."

After the White House meeting, Perry wrote a blog post for the Office of National Drug Control Policy. "Over time, I learned that drug courts are a wonderful solution to one of the biggest problems facing our criminal justice system: people suffering from substance-use disorders who are caught in the cycle of arrest and incarceration,"
Later, Perry wrote in the post that appeared on the White House website. "Many of these individuals require treatment, not a jail cell, and drug courts provide them a means of getting the treatment they need."