'The Watch' Is A Comedy Dream Team - Ben Stiller And Jonah Hill Explain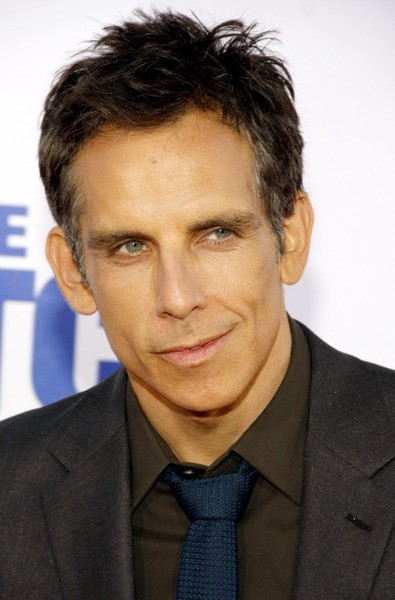 The Watch stars Ben Stiller as the leader of a neighborhood watch that includes Vince Vaughn, Jonah Hill and British comedian Richard Ayoade. It is the fifth film Stiller and Vaughn appear in together and the third in which they costar. Comedy connections abound between every star of the film.
"Jonah and I did a scene in Night in the Museum 2 together," Stiller said. "We had so much fun doing that. We were really looking forward to work together again. I love working with these guys. It's great to work with the people who make you laugh and who are funnier. Vince and I had a really fun time working on Dodgeball together and it was exciting to have a chance to do something new together and being in a totally different kind of relationship too."
Even Ayoade, who may be lesser known in the U.S. (though quite well known to fans of the U.K. comedy The IT Crowd), directed a film that Stiller produced. "Richard I met a little bit because we had been able to be executive producer of Submarine. They are all just really funny guys, so and when you're a fan of somebody that really helps. Especially, a movie like this because a lot that I felt it was going to have  the ability for us to have fun with each other and feel like you want to hang out with these guys. So we were actually enjoying it, the process. I hope that will translate."
Hill has become an acclaimed dramatic actor with Moneyball, but he was happy to go back to comedy. "I honestly could not have better time making this movie with these groups of guys," Hill said. "I really like doing both. I really like doing dramas, I really like doing comedies, and they are both really different. This was, I can say, the hardest I've ever laughed just being around the group of people while you are making a movie. On a drama set that doesn't generally is not the case. These guys are people who have made me laugh for a long time, people who I've learned a lot from watching their movies before I was ever in movies.
Ben and Vince are very important people to me from learning about comedies growing up."
Ayoade was a bit overwhelmed by his surroundings. "I've never been in a film," Ayoade said. "I think maybe for a day. That's as much as anyone could stand previously. My wife said, and she's right, it's going to look like I won a competition to be in a film with movie stars. And there were several days when I was like, 'Why are Ben Stiller, Vince Vaughn and Jonah Hill looking at me? Oh! I'm in a scene with them. I ought to start trying to act back.' But that didn't happen until late in the film. Until then it's just a record of my bewildered face."
The Watch opens Friday.