'The Watch' And 13 Other Unfortunately-Timed Movies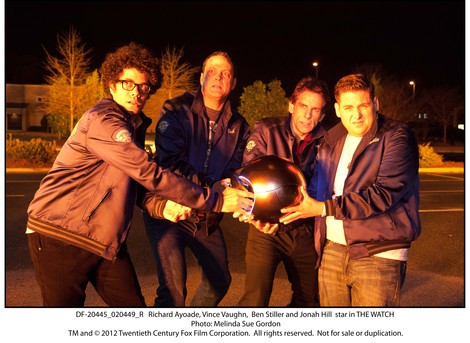 No one can look into the future, and not everyone can have good luck. While many films have a smooth release, these particular pictures were marred by similar real-life occurences - or fellow movies with matching plots.
The Watch - This week's Ben Stiller/Vince Vaughn comedy released its first trailer in February of 2012 and a teaser poster of a bullet-riddled neighborhood watch sign. Fast forward one month later, when Trayvon Martin was shot and killed by neighborhood watch member George Zimmerman in Florida. The producers immediately pulled all media from Florida, switched the film's name to The Watch, and changed the tone of future trailers to highlight a sci-fi slant - the first trailer had Jonah Hill pretending to shoot teens with a gun.