The Wanted To Split Up After Upcoming Tour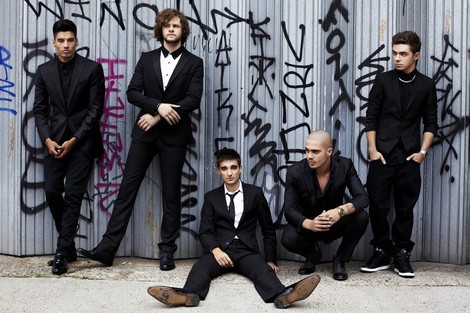 English-Irish boy band The Wanted have announced they are going on hiatus to pursue solo projects at the end of upcoming tour.
The group posted the following statement to their website: "The Wanted are pleased to announce the release of their new video and single 'Glow In The Dark' taken from their November release 'Word of Mouth.' They are very excited to perform 'Glow In The Dark' along with their smash singles 'I Found You,' 'Chasing The Sun,' and 'Glad You Came,' amongst others for their fans on their upcoming Word of Mouth Tour."
"This tour will be their last for a while as Tom, Max, Jay, Siva and Nathan have collectively decided to take time to pursue personal endeavours following the tour's conclusion. The band wants to stress to their fans that they will continue on as The Wanted and look forward to many successful projects together in the future. They thank their fans for their continued love and support and look forward to seeing them on tour."
The Wanted followed up the statement with a tweet, "We just want to say thanks again to you all for your massive love and support, it means so much to us. We love you guys!"
While The Wanted claim this is only a hiatus, boy bands generally don't reform after extended breaks outside of reunion tours from the likes of The Backstreet Boys and New Kids on the Block.